Companion
Norfolk
Gelding
13 years old
16.2hh
Horse rehomed
Meet Cody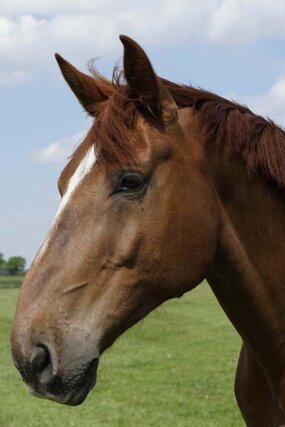 Horse rehomed
Cody is a strikingly handsome gelding with a great deal of presence. He is a nervous horse who worries inwardly and can get anxious at the thought of any change. Despite this Cody is a genuine horse who will try his hardest and wants to remain within the boundaries. For this reason he requires a firm but sympathetic handler who can be consistent with their requests and give Cody the confidence to trust their judgement. Cody will relax in the field with a quiet routine but he also requires regular handling so nothing comes as a surprise should he be asked to do something different. Cody is happiest living out with access to shelter. Given time, patience and consistent boundaries Cody will be a rewarding project for a person who enjoys building a bond with horses and spending quality time with them. Cody is super friendly with a handler he trusts and he will always be the first to say hello. He loves a groom and will happily stand and fall asleep during the process. This honest, lovely boy deserves the chance to overcome his insecurities and let his true personality shine through.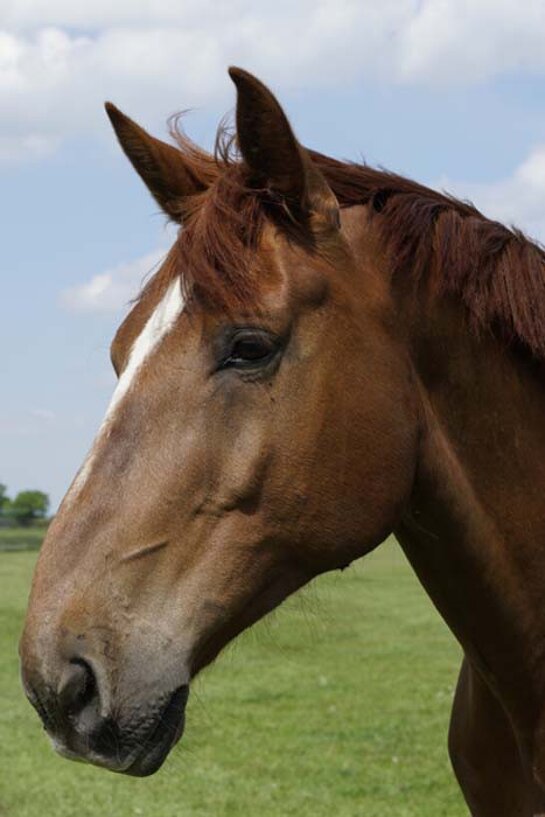 Important stuff
Cody can never be ridden or driven.
All equines in our centres are regularly assessed by a team of experts including a vet, physiotherapist and farrier, and these assessments have found that Cody is not suitable to be worked.
History
Cody came into our care as an underweight, welfare concern in 2017. He was only recently returned from loan after two years in a home, following a change in circumstances for his rehomer. He was described by his rehomer as "a big guy with an even bigger heart"
More about Cody
| | |
| --- | --- |
| Breed | Irish Draught Cross |
| Colour | Chestnut |
| Type | Horse |
| Stabling/Shelter | Can live out all year with shelter |
| Turnout | Gets stressed if left completely |
| To catch in the field | Excellent |
| Hay/Feed | Hay during the winter |
| Feet | Unshod |
| Rugs | Rug requirements dependent on season |
| Behavioural considerations | Cody is a totally honest, genuine horse who gets insecure and worried with change. |
| Health considerations | None |
| Bedding | See horse's profile for details |
| Rehoming fee(£) | 20 |
Cody is at Hall Farm, Norfolk
Hall Farm is located in the beautiful Norfolk countryside on a quiet lane less than ½ a mile from the A11. Just follow the brown tourist signs for World Horse Welfare between Attleborough and Thetford, NR16 2LP.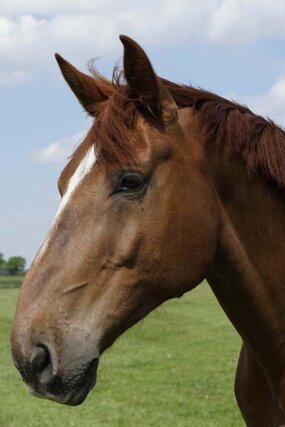 Why rehome from World Horse Welfare