Project Horse and Pony
Aberdeenshire
Gelding
6 years old
13.0hh
Potential home found
Meet Beckham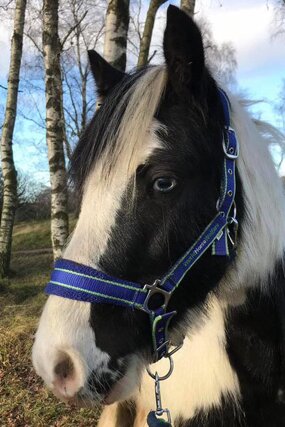 Potential home found
Beckham is a handsome little cob that is ready to be rehomed as a project pony. He can be a bit shy until he gets to know you, but he quickly comes out of his shell and his character really shines through. Beckham was rehomed as a youngster and backed to ride out on loan, he was returned as his little jockey had grown out of him. He needs an experienced home to bring him on with his ridden work. Beckham is currently long reining around the farm, he is forward going and will have the odd spook so will need a confident child rider. Please note that he will have a combined saddle and rider weight limit of 50kg. Beckham has good manners and gets along well with all the other ponies. He is currently living out with a herd of geldings and loves to play in the field. As Beckham was gelded late, he is not suitable to live with mares. He does gain weight easily and will need a home where he can have his grazing restricted so would be best suited to living with other small ponies. If Beckham sounds like the right pony for your family, please apply online.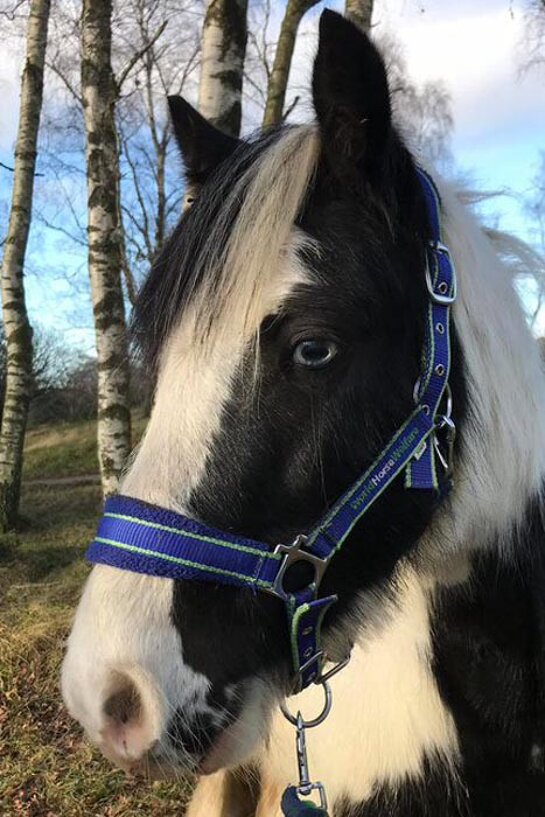 Important stuff
Beckham could be worked in the future.
History
Beckham arrived at Penny Farm in March 2019 as a welfare concern. He was entire on arrival and was gelded at the farm. Beckham was transferred to Belwade Farm in November 2019.
More about Beckham
| | |
| --- | --- |
| Breed | Cob |
| Colour | Piebald |
| Type | Pony |
| Stabling/Shelter | Can live out all year with shelter |
| Turnout | Geldings only |
| To catch in the field | Good |
| Hay/Feed | Hay during the winter |
| Feet | Unshod, good to trim |
| Rugs | Doesn't need a rug |
| Behavioural considerations | Beckham is a cheeky gelding and is very playful. |
| Health considerations | None |
| Bedding | Straw or shavings |
| Rehoming fee(£) | 150 |
Beckham is at Belwade Farm, Aberdeenshire
Belwade Farm is located in the breathtaking countryside of Royal Deeside, Aberdeenshire, Scotland, just off the A93 close to Kincardine O'Neil, AB34 5BJ.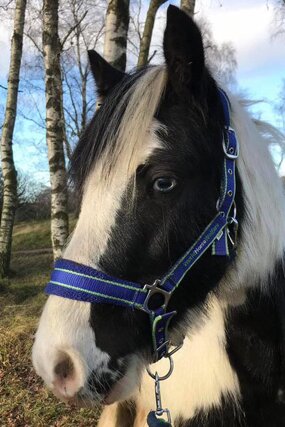 Why rehome from World Horse Welfare
More horses from Belwade Farm