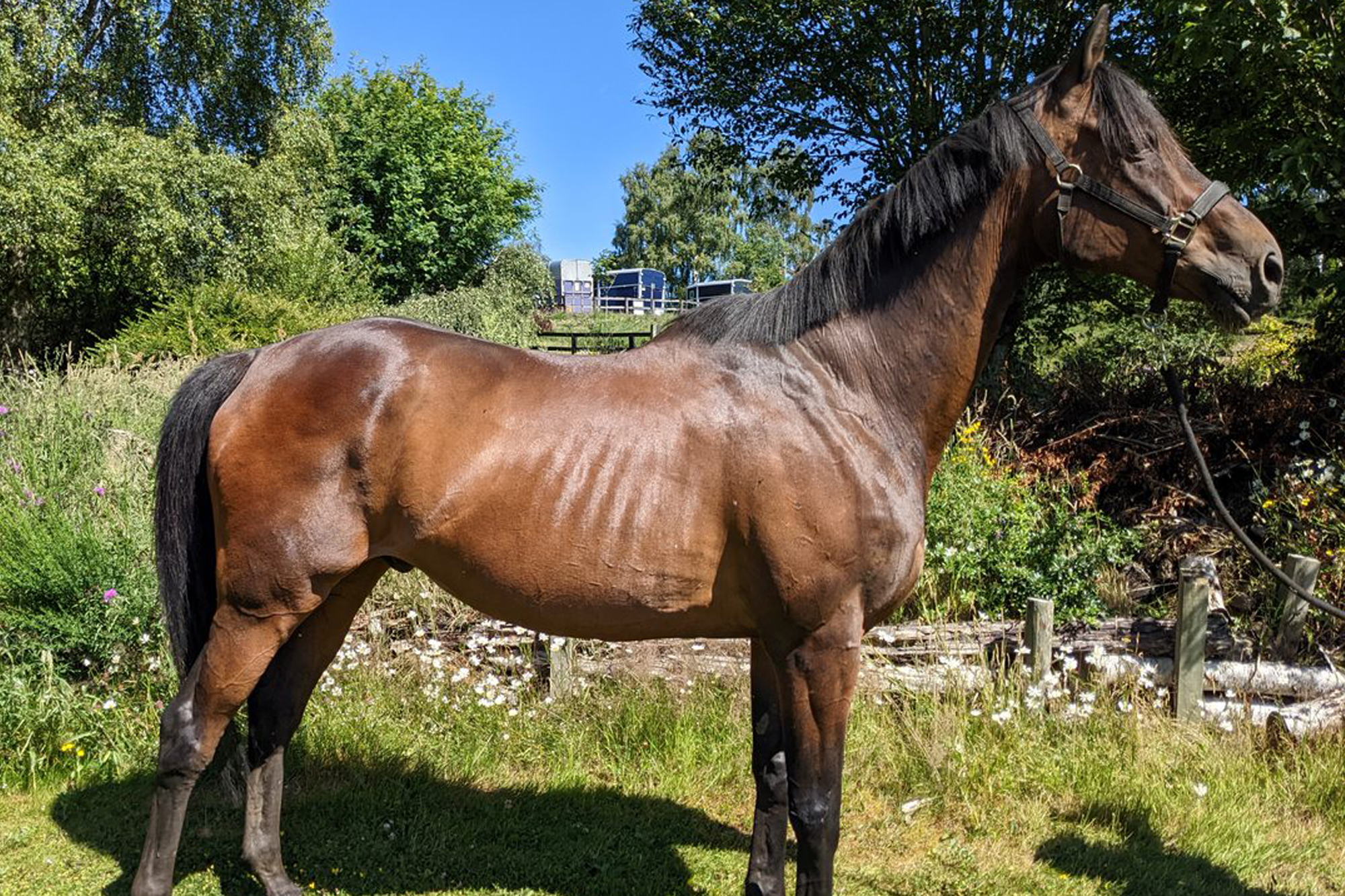 Meet Innominate (William)
Wills is quite simply a gent of a thoroughbred who is ready to find a brilliant new home where he can enjoy his retirement. Will is an ex-racehorse with the sweetest nature about him. He is a big softy that simply adores attention from people and other horses. Wills is no longer suitable to be ridden as he was diagnosed with kissing spines which do not affect him now that he is out of work. He would be best suited to a home where he will be spoilt rotten as he is not a good doer; he would not object to being stabled, fed, and rugged during the cold winter months. His aim in life is to be pampered and enjoy his golden years. Will needs a home with plenty good quality grazing to maintain his condition so is best suited to living with other large horses. Please note that although Wills is older, he is still very interested in the mares so needs a gelding only home; he is not suitable to live over the fence from mares as it causes his behaviour to change. Although Wills is very well mannered, he can get a little stressed on occasions so will need someone confident to handle him due to his size. He has suffered from rain scald and mud fever in the past so will need to wear a rug during very wet weather as he is quite sensitive. If you think you could offer Wills a new home where he will be spoilt rotten, we would love to hear from you.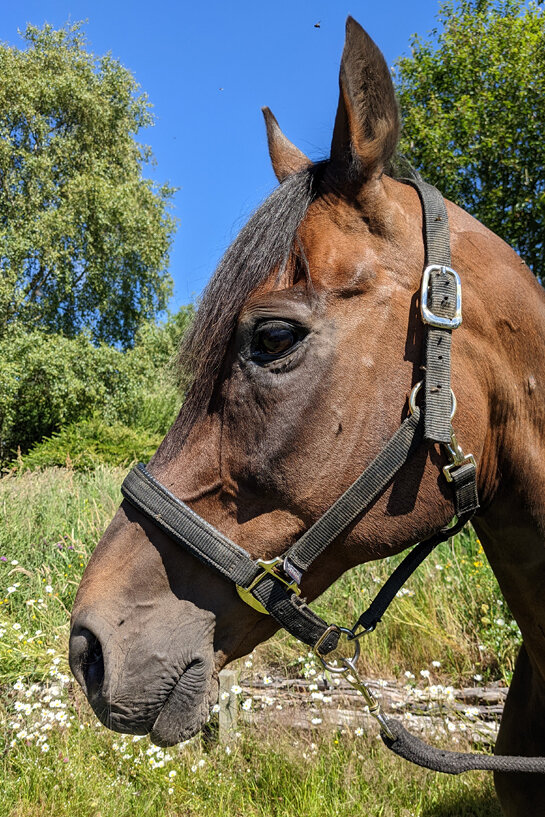 Important stuff
Innominate (William) can never be ridden or driven.
All equines in our centres are regularly assessed by a team of experts including a vet, physiotherapist and farrier, and these assessments have found that Innominate (William) is not suitable to be worked.
History
Wills came into World Horse Welfare care in April 2022 with one other horse as a welfare concern.
More about Innominate (William)
| | |
| --- | --- |
| Breed | Thoroughbred |
| Colour | Dark Bay |
| Type | Horse |
| Stabling/Shelter | See horse's profile for details |
| Turnout | Geldings only |
| To catch in the field | Excellent |
| Hay/Feed | Hay and feed during the winter |
| Feet | Unshod, good to trim |
| Rugs | Rug in winter |
| Behavioural considerations | Wills has a lovely sweet natured temperament. |
| Health considerations | See horse's profile for details |
| Bedding | Straw or shavings |
| Rehoming fee(£) | 20 |
Innominate (William) is at Belwade Farm, Aberdeenshire
Belwade Farm is located in the breathtaking countryside of Royal Deeside, Aberdeenshire, Scotland, just off the A93 close to Kincardine O'Neil, AB34 5BJ.
Do you want to offer Innominate (William) a home?
To apply to rehome, add Innominate (William) to your virtual stable and then complete our online application form.
Add Innominate (William) to your stable
Why rehome from World Horse Welfare
More horses from Belwade Farm