Companion
Norfolk
Gelding
8 years old
16.0hh
Horse rehomed
Meet Clive Cruzer (Joker)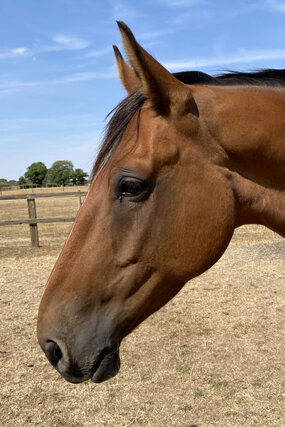 Horse rehomed
Joker is a very friendly, inquisitive horse with a lovely nature. He is generally good to handle and although he is a big, strong horse he does usually respect the boundaries. Joker enjoys a fuss and a groom, so much so he will happily stand in the field without even a headcollar to allow it. Joker is not suitable to ride due to a previous injury, but he will make an excellent non-ridden field companion. If introduced to it gradually, Joker has the potential to remain alone for short periods if his companion is taken away to exercise.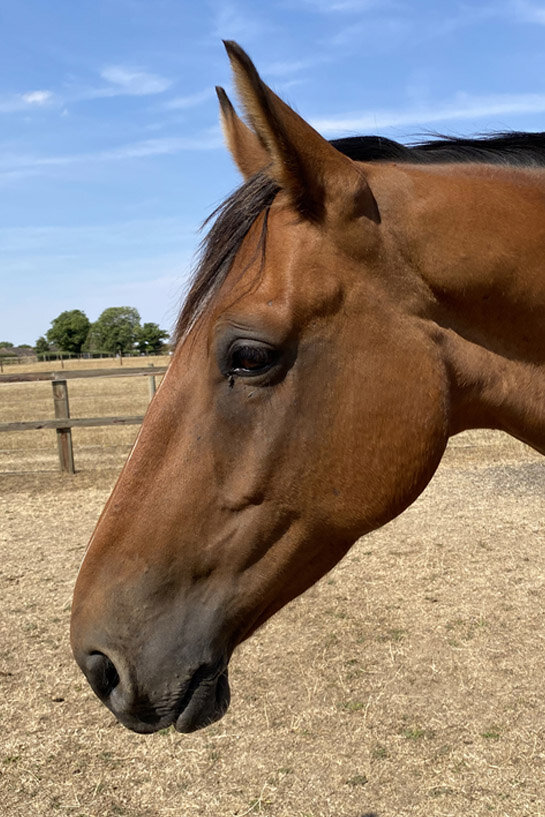 Important stuff
Clive Cruzer (Joker) can never be ridden or driven.
All equines in our centres are regularly assessed by a team of experts including a vet, physiotherapist and farrier, and these assessments have found that Clive Cruzer (Joker) is not suitable to be worked.
History
Joker came into the care of World Horse Welfare in December 2021, after his owner had a serious accident leaving them unable to physically care for him anymore.
More about Clive Cruzer (Joker)
| | |
| --- | --- |
| Breed | Irish Draught Cross |
| Colour | Bay |
| Type | Horse |
| Stabling/Shelter | Can live out all year with shelter |
| Turnout | See horse's profile for details |
| To catch in the field | Excellent |
| Hay/Feed | Hay during the winter |
| Feet | Unshod |
| Rugs | Rug requirements dependent on season |
| Behavioural considerations | Joker has a lovely, kind nature and enjoys human interaction. |
| Health considerations | See horse's profile for details |
| Bedding | Any bedding |
| Rehoming fee(£) | 20 |
Clive Cruzer (Joker) is at Hall Farm, Norfolk
Hall Farm is located in the beautiful Norfolk countryside on a quiet lane less than ½ a mile from the A11. Just follow the brown tourist signs for World Horse Welfare between Attleborough and Thetford, NR16 2LP.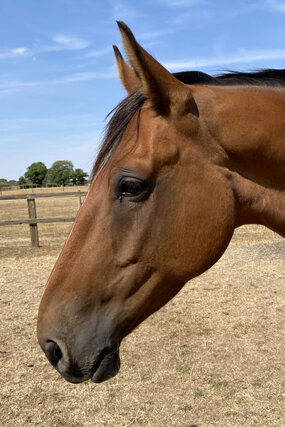 Why rehome from World Horse Welfare