Project Horse and Pony
Aberdeenshire
Mare
4 years old
14.1hh
Horse rehomed
Meet Butterscotch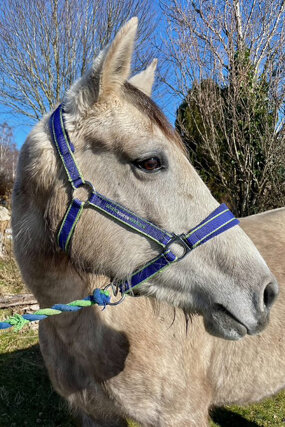 Horse rehomed
Butterscotch came into Belwade as part of a welfare case with multiple other horses. She was a nervous and timid little youngster when she arrived and had not seen much of the world. Since working with her groom, she has come on leaps and bounds and is now one of the most inquisitive and affectionate ponies on the farm. Butterscotch is still nervous of needles but is well behaved in all other ways with the vet and farrier. Butterscotch also has a history of seedy toe, so her feet will need to be monitored and she may eventually need shoes. She loves coming in for a groom and a pamper, along with a good scratch behind her ears. As Butterscotch has now turned four, she has been assessed by our vet and they feel that she is at the stage where she could start some gentle groundwork. But due to her stature and that she has taken a little more time to mature, Butterscotch will need to be built up slowly, with a maximum rider weight of 65kg. Butterscotch is very intelligent, and it does not take her long to learn new tricks, her favourite is giving everyone kisses, sometimes on her own accord, so expect a lot of kisses. Butterscotch is currently not on any restricted grazing, but her weight will need to be monitored as she gets older. If you think you can offer Butterscotch a home, please apply for her online.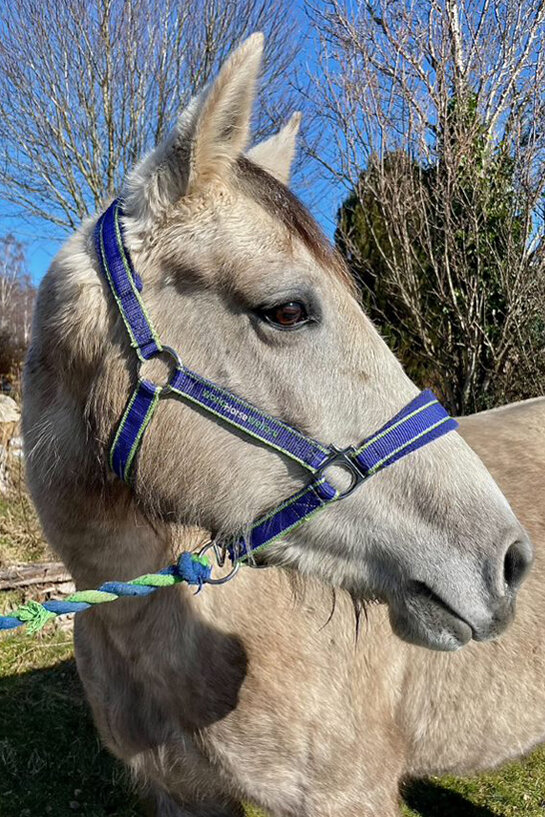 Important stuff
Butterscotch could be worked in the future.
History
Arrived with multiple other horses as part of a welfare case
More about Butterscotch
| | |
| --- | --- |
| Breed | Welsh Cross |
| Colour | Grey |
| Type | Pony |
| Stabling/Shelter | Can live out all year with shelter |
| Turnout | Will mix with mares |
| To catch in the field | Excellent |
| Hay/Feed | Hay during the winter |
| Feet | Unshod, good to trim |
| Rugs | May need turn out rug in winter |
| Behavioural considerations | Very sweet temperament and loves attention |
| Health considerations | None |
| Bedding | Any bedding |
| Rehoming fee(£) | 50 |
Butterscotch is at Belwade Farm, Aberdeenshire
Belwade Farm is located in the breathtaking countryside of Royal Deeside, Aberdeenshire, Scotland, just off the A93 close to Kincardine O'Neil, AB34 5BJ.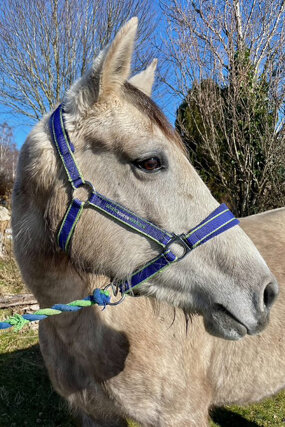 Why rehome from World Horse Welfare
More horses from Belwade Farm