Companion with Potential
Aberdeenshire
Gelding
4 years old
9.0hh
Horse rehomed
Meet Edern Jocar (Bobby)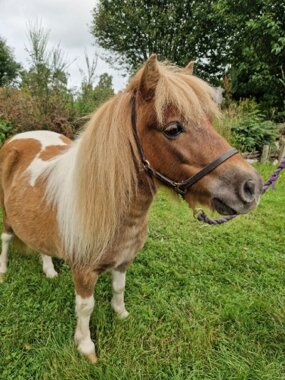 Horse rehomed
Bobby is the cutest little Shetland pony you will ever see and although teeny tiny has a big personality. He is a cheeky, inquisitive young pony who is very nosey and loves to know what is going on. Bobby simply adores people and loves to be the centre of attention on the yard but like a lot of little ponies can get nibbly, so we make sure not to give him too many treats. He is great for all his handling, and his groom thinks that, with some work out on loan, he will make a lovely lead rein pony for a small child. As Bobby is still young, he will have some sassy moments where he wants to get his own way so will need time spent with him if he is to be brought into work. Bobby likes to be kept busy and enjoys new things so he would also love to do some in hand agility to keep him entertained. He behaves very well for the farrier but can be a bit opinionated for the vet on vaccination day so has been doing some clicker training which could be carried on out on loan as he is a very clever wee pony. Bobby must have a home on restricted grazing as he gains weight extremely easily so is not suited to living with larger horses and ponies. He is currently living out with ponies his own size and is a very sociable wee gelding. Bobby is more than happy to live with mares or geldings and would make a brilliant addition as a family pony. If you think this cheeky little chap sounds right for you, please apply online.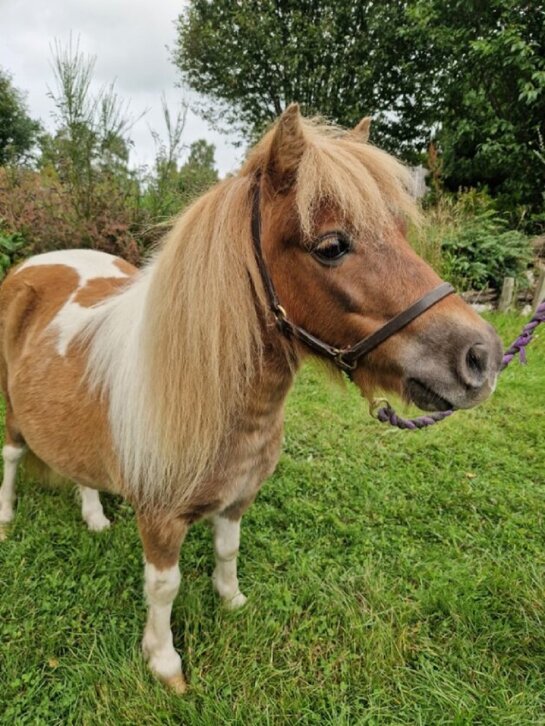 Important stuff
Edern Jocar (Bobby) could be worked in the future.
History
Bobby came into Belwade Farm in February 2023 after a change in the owner's circumstances.
More about Edern Jocar (Bobby)
| | |
| --- | --- |
| Breed | Shetland |
| Colour | Skewbald |
| Type | Pony |
| Stabling/Shelter | Can live out all year with shelter |
| Turnout | Will mix with mares & geldings |
| To catch in the field | Good |
| Hay/Feed | Hay during the winter |
| Feet | Unshod, good to trim |
| Rugs | Doesn't need a rug |
| Behavioural considerations | Bobby is a friendly wee pony with bundles of character. |
| Health considerations | Needs weight monitoring |
| Bedding | Any bedding |
| Rehoming fee(£) | 50 |
Edern Jocar (Bobby) is at Belwade Farm, Aberdeenshire
Belwade Farm is located in the breathtaking countryside of Royal Deeside, Aberdeenshire, Scotland, just off the A93 close to Kincardine O'Neil, AB34 5BJ.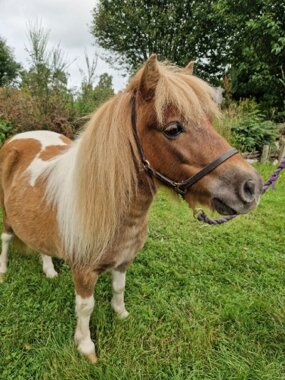 Why rehome from World Horse Welfare
More horses from Belwade Farm