Meet The Teddy Boy (Teddy)
Teddy Boy is a cuddly pony who is looking for a home as a project with a view to learning to drive. He has started his groundwork at the farm and lunges and long reins as well as enjoying some horse agility. We would be looking for a rehomer who has a strong knowledge and previous experience of bringing inexperienced ponies on for driving. Due to having a very short back, he would not be suitable for ridden work. Teddy has a lovely, laidback temperament and enjoys nothing better than lazing in the sun with his friends out in the field or enjoying a groom. Teddy does have mild sweet itch which is managed with a fly rug, mask and bi-weekly washes. He is excellent to handle and enjoys his pamper sessions. The ideal environment for Teddy would be away from still water or with lots of trees and to have access to stabling during the midge seasons. Teddy could also go out in-hand showing as he is a smart looking pony with a great personality so would surely win a judge's heart as well as rosettes!! He comes in by day during the spring and summer but can live out full time once the midges have gone. He will need restricted grazing to manage his weight.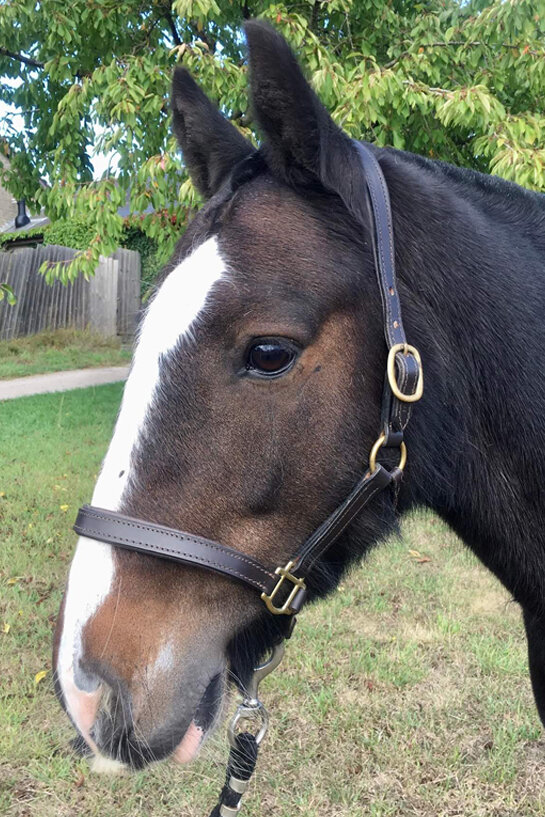 Important stuff
The Teddy Boy (Teddy) could be worked in the future.
History
Teddy arrived at Glenda Spooner Farm in December 2016 following concerns for his continued welfare. He was successfully rehomed and only returned due to a change in his rehomers circumstances.
Additional Images
More about The Teddy Boy (Teddy)
| | |
| --- | --- |
| Breed | Cob |
| Colour | Bay |
| Type | Pony |
| Stabling/Shelter | Can live out all year with shelter |
| Turnout | Will mix with geldings |
| To catch in the field | Excellent |
| Hay/Feed | No additional feed required |
| Feet | Shod in front |
| Rugs | Sweet itch rug in spring/summer |
| Behavioural considerations | Teddy is good to handle and very inquisitive. |
| Health considerations | Mild sweet itch |
| Bedding | Shavings |
| Rehoming fee(£) | 50 |
The Teddy Boy (Teddy) is at Glenda Spooner Farm, Somerset
Glenda Spooner Farm is located on Brincil Hill, between the B3151 and the A372, just outside of Kingsdon, Somerset, TA11 7LA.
Do you want to offer The Teddy Boy (Teddy) a home?
To apply to rehome, add The Teddy Boy (Teddy) to your virtual stable and then complete our online application form.
Add The Teddy Boy (Teddy) to your stable
Why rehome from World Horse Welfare
More horses from Glenda Spooner Farm