Our Conference
Find out more about our 2021 Conference and register your interest in attending virtually.
Find out more about our 2021 Conference and register your interest in attending virtually.
World Horse Welfare Annual Conference 2021 – 'Whose opinion matters?'
Thursday 11th November 9:45-14:45 GMT
Royal Geographical Society London and online
Kindly sponsored by The Sir Peter O'Sullevan Charitable Trust
"The sheer volume of opinion out there can be both overwhelming and deafening. In horse sport, welfare has again sparked fierce debate in the media: from that photo of Gordon Elliot to revelations in Panorama to treatment of horses in Modern Pentathlon at the Olympics, but strong views can be found wherever horses come into contact with people. But whom should we listen to?

"The challenge for all of us is to distinguish the signal from the noise, and apply rigour to our own thinking to ensure we heed only the opinions that deserve to influence us. This can be a challenge both mentally and emotionally as all around us conflate fact and opinion and even the meaning of truth is up for debate. What is the role of objective evidence in our decision making? Do the loudest or oldest opinions drown out the most informed? How open are we to views that challenge our own way of seeing? And when – if ever – should opinion overrule fact? I hope you agree that this is a very pertinent debate that should engage a lively discussion."

Roly Owers, World Horse Welfare Chief Executive
This year's Conference was a hybrid in-person and virtual event in London. Presentations can be watched back by clicking the titles below.
Agenda
Timings in GMT
9:45am Welcome Mike Cattermole
9:50am Sponsor's address Nigel Payne
9:55am Opening Michael Baines
10:05am Whose opinion matters? Roly Owers
10:15am The importance of evidence in animal health and welfare Dr Monique Eloit, OIE Director General (transcript available here)
10:30am The powerful role of opinion in equestrianism Pammy Hutton, Dressage Rider & Trainer
10:45am The media and opinion Ed Chamberlin, ITV Racing Lead Presenter
11:00am Two-minute silence
11:02am Q&A Leopoldo Stuardo, Pammy Hutton and Nick Powell
11:17am Morning break (with Charity In Action virtual presentations available for viewing)
11:55am When opinion runs riot Jordan Headspeath, former World Horse Welfare Groom
12:05pm Knowing your own mind Charlie Unwin, Performance Psychologist
12:15pm Q&A Jordan Headspeath and Charlie Unwin
12:25pm Discussion panel Sara Cox, Dr Camie Heleski, Mariano Hernandez-Gil, Dr Neil Hudson, Chris Tufnell
1:25pm Closing address Her Royal Highness The Princess Royal
1:35pm Summing up Roly Owers
Meet our speakers and panelists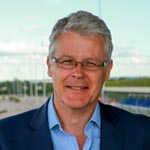 Mike Cattermole
Mike Cattermole is widely recognised and respected throughout the horse racing industry as a racing journalist and broadcaster. He began with Timeform before joining The Sporting Life where he combined his role as a journalist with booking rides for leading jockey Willie Carson. He joined Channel 4 in 1999, presenting numerous Morning Lines and becoming the lead presenter during the summer broadcasts on Flat racing. He opened the original At The Races channel in 2003, which evolved into Sky Sports Racing, where he appears frequently. He is also regularly heard as a racecourse commentator and has also presented bulletins for Sky News and Sky Sports News. He is Chairman of The Bob Champion Cancer Trust.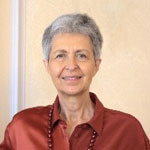 Dr Monique Eloit
As a Veterinary Public Health Inspector, Dr Monique Eloit occupied several positions in the Ministry of Agriculture as Deputy Head of the Department for food quality and veterinary and plant health actions. After serving as Director at the French Food Safety Agency (1999-2005), she was appointed in 2005 as Deputy Director General for Food, Chief Veterinary officer of France. In 2009, she joined the OIE (World Organisation for Animal Health) as Deputy Director General. She was elected Director General of the OIE in May 2015 by the World Assembly and re-elected to this position in May 2021 for a new 5-year term.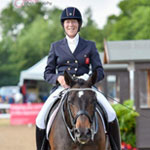 Pammy Hutton
Pammy Hutton is a Fellow of the British Horse Society and a proprietor of the Talland School of Equitation, together with husband Brian and daughter Pippa.
She is a nationally and internationally recognised rider and trainer, including training two Olympic gold medal winning event teams, as well as numerous individual riders, up to this level. She has been involved with para dressage for 30 years, most notably being trainer of Anne Dunham MBE and Suzanna Hext.
Pammy has achieved all this as well as being an international competitor herself. She was travelling reserve for Montreal Olympics, longlisted a further three times, shortlisted for senior eventing Europeans and competed at junior eventing Europeans. She also writes for Horse & Hound, has commentated at Badminton Horse trials for many years, and has filmed several series for Horse and Country TV. She has recently co-written a book 'Horses for life' with Islay Auty FBHS.
Photo credit: JessPhotography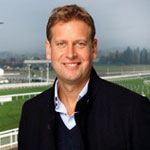 Ed Chamberlin
Ed Chamberlin presents horse racing on ITV, fronting huge events like the Grand National, Cheltenham Festival, Royal Ascot and the Derby. Prior to that Ed presented a variety of sports on Sky and became their main presenter of the Premier League in 2010, hosting Sky Sports' flagship shows Super Sunday and Monday Night Football, alongside Gary Neville and Jamie Carragher. Then in 2016 came the call from ITV and a dream switch to horse racing.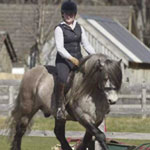 Jordan Headspeath
Jordan Headspeath has been part of the team at our Belwade Farm Rescue and Rehoming Centre and has a wealth of experience caring for horses and ponies of all shapes and sizes. Jordan spent three years working as Stud Groom at Her Majesty The Queen's Highland Pony Stud on Balmoral Estate. Jordan's family also breed Highland Ponies. She will be sharing insights from her own encounter with strong opinions in the equestrian sphere on social media.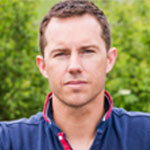 Charlie Unwin
Charlie is a leading performance psychologist and mental coach who has trained elite performers from a range of different industries, including double-Olympic champions, special forces soldiers, surgeons, musicians, fighter pilots and business executives. As a Mental Coach Charlie worked with numerous athletes competing at this year's Tokyo Olympics. Between them they returned with an amazing haul of four gold medals, three silvers and one bronze.
Charlie's passion for human performance has been uniquely shaped by a varied career, both as an international athlete and as a platoon commander in the army serving on the front-line in Iraq. Charlie is passionate about the concept of training our mind and body to adapt more effectively to life's challenges. He believes that this is something we can all benefit from no matter who we are, or how we define success. Charlie's approach has evolved from a unique blend of conventional wisdom, cutting-edge science and an unparalleled insight into the minds of the world's most accomplished performers.
Charlie is a popular speaker and delivers masterclasses on peak performance, talent development, accelerated learning, and delivering results under pressure.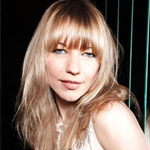 Sara Cox
Sara Cox is a well-known DJ and presenter, as well as being a horse owner and World Horse Welfare Patron. Sara has ridden since the age of six; from the ponies on her dad's farm, to racing at Goodwood's Ladies Day for charity. Horses are a huge part of Sara's life and she is passionate about them and their welfare.
Sara is to be found hosting BBC Radio 2's 'Drivetime' show Monday to Friday evening from 17:00 to 19:00. Her talents are not just confined to Radio 2 – she presented the first two seasons of BBC2's 'Great Pottery Throw Down' and currently hosts the channel's irreverent, entertaining show Between the Covers, "where books spark the banter".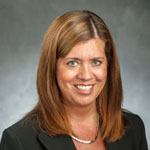 Dr Camie Heleski
Dr Camie Heleski received her Ph.D. in Animal Science with an emphasis in equine behaviour and welfare. She worked at Michigan State University for 25 years in their Horse Management Program. In 2016, she began teaching at the University of Kentucky in the Equine Science and Management program. Her applied research interests have revolved around equine behaviour and welfare, horse-human interactions and working equids in developing regions of the world. More recently she has become especially interested in racehorse welfare and social license to operate principles. She has been actively involved with the International Society for Equitation Science since its inception.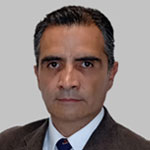 Mariano Hernández-Gil
Enjoying equitation in the countryside, Mariano obtained a first degree in Veterinary Medicine and Animal Science by the National Autonomous University of Mexico (UNAM) and a Master's Degree in Animal Nutrition by the Autonomous University of Yucatan.
His opportunity to promote good traditional practices whilst introducing science and technology in the diverse world of equids, occurred when he joined the Donkey Sanctuary – World Horse Welfare – UNAM project in Mexico, evolving into a career of almost twenty years committed to knowledge where equids are essential.
As an equine professor at UNAM, he balances agricultural and medical models of veterinary education, to assure competence for equine welfare, health and performance at any context.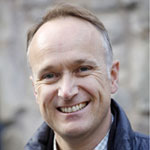 Dr Neil Hudson MP
Dr Neil Hudson MP is a veterinary surgeon who has worked in mixed practice in the UK and Australia. Neil completed a PhD in Grass Sickness and Equine Gastroenterology and a Residency in Equine Internal Medicine at the University of Edinburgh. He holds the RCVS Diploma in Equine Internal Medicine (DEIM), spent periods as Lecturer in Equine Medicine, Director of Undergraduate Admissions and Senior Veterinary Clinical Lecturer at the Dick Vet. Neil is a Fellow of the Royal College of Veterinary Surgeons and a Principal Fellow of the Higher Education Academy. In 2019 Neil was elected as Member of Parliament for Penrith and The Border. He sits on the Commons EFRA Select Committee, is Vice-Chair of the APPG for Animal Welfare and member of the APPG for the Horse. Neil is the only vet in the House of Commons.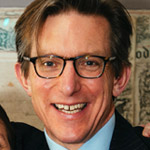 Chris Tufnell
Chris runs an independent equine and companion animal veterinary practice in Berkshire and is a World Horse Welfare Trustee. Following a degree in Agricultural and Environmental Science from Newcastle University, Chris worked for a year in Zambia before returning to study for a veterinary degree at Glasgow University.
He graduated in 1999 and worked in mixed practice in Herefordshire before moving to West Berkshire to a predominantly equine practice.
Chris was previously President of the Royal College of Veterinary Surgeons and has been a Council member since 2009. He was Chair of the Royal Agricultural Society and Trustee of Innovation for Agriculture between 2017-2020.
Charity In Action Virtual presentations
Why a 'whole horse' approach is best
Find out why incorporating the opinions of the vet, farrier, physio, groom and dentist in devising the care plan for a horse at our centres is so vital

Vital voices: Women and their working animals in Colombia
This presentation will explore the important role of working horses, donkeys and mules in women's lives in the country

How can you make your opinion heard?
Our final presentation will feature an MP speaking about how members of the public can best influence their government to improve animal welfare
Sponsors and supporters
We would like to thank our headline sponsor, The Sir Peter O'Sullevan Charitable Trust, and our supporters, the Horseracing Betting Levy Board and MSD Animal Health.

---
Conférence World Horse Welfare 2021
Des experts équestres internationaux éxamineront "Quelle opinion compte"
Le jeudi 11 novembre 2021 à 09h45 GMT, un éventail de conférenciers influents du monde équin et d'ailleurs se réuniront pour réfléchir sur "Quelle opinion compte?"
La conférence de cette année est prévue comme un événement hybride, à la fois virtuel et par presence physique à Londres. Toute personne intéressée par les chevaux, le bien-être animal, la course ou le sport équestre peut consulter l'ordre du jour et s'inscrire pour regarder la conférence en direct.
Pour la première fois un public virtuel pourra suivre la conference en français et en espagnol .
Après votre inscription, vous recevrez un lien vers l'événement (en anglais) ou allez simplement à : https://youtu.be/LdBXDPEhndI
(Instructions pour écouter en français ou en espagnol ci-dessous)
La lecture en anglais sera disponible immédiatement après l'événement, et des versions sous-titrées en français et en espagnol suivront dans les prochains jours.
Thème – Quelle opinion compte?
Le volume d'opinions peut être à la fois accablant et assourdissant. Dans le sport hippique, le bien-être a de nouveau suscité de vifs débats dans les médias : du traitement des chevaux dans le Pentathlon moderne aux Jeux olympiques aux controverses sur l'utilisation du fouet et le traitement des anciens chevaux de course. Les approches de la gestion des chevaux se sont développées en accord avec de nouvelles preuves et attitudes, mais certains aspects de l'équitation sont également ancrés dans la tradition. Qui devrions-nous écouter? Les opinions les plus fortes ou les plus anciennes noient-elles les plus informées? Dans quelle mesure sommes-nous ouverts à des points de vue qui remettent en question notre propre façon de voir les choses? Et quand – le cas échéant – l'opinion devrait-elle l'emporter sur les faits?
Notre équipe de conférenciers et de groupes de discussion explorera cette relation complexe et évolutive et se penchera sur les raisons pour lesquelles il peut être difficile de trouver et de reconnaître les bons conseils et les bonnes sources d'information.
Les conférenciers comprennent :
• Roly Owers, directeur général de World Horse Welfare
• Dr Monique Eloit, Directrice générale de l'OIE
• Pammy Hutton, cavalière de dressage et formatrice
• Ed Chamberlin, présentateur principal d'ITV Racing
• SAR la princesse royale, présidente de World Horse Welfare
Groupe de discussion
Le panel de discussion en direct met en vedette des représentants d'un large éventail du monde équestre :
• Sara Cox, DJ et propriétaire de chevaux bien connue
• Dr Camie Heleski, chargée de cours équine à l'Université du Kentucky
• Mariano Hernandez-Gil, professeur équin, Universidad Nacional Autónoma de México
• Dr Neil Hudson, député de Penrith and The Border (Royaume-Uni) et vétérinaire
• Chris Tufnell, administrateur du programme World Horse Welfare et médecin vétérinaire
Le panel examinera les points soulevés dans les séances du matin et répondra aux questions de l'auditoire.
World Horse Welfare tient à remercier le commanditaire principal de la Conférence, le Sir Peter O'Sullevan Charitable Trust, ainsi que les autres organisateurs d'événements, Horseracing Betting Levy Board et MSD Animal Health.
Instructions pour écouter en français ou en espagnol
Si vous voulez écouter la traduction simultanée de l'événement en français ou en espagnol, suivez ces étapes :

À partir d'un ordinateur (pour regarder et écouter l'événement sur le même lien) :
Accédez à l'application Web sur le lien https://broadcaster.interactio.eu/join/7mna-59dv-1uuq.
Ajoutez vos coordonnées (adresse courriel, prénom et nom de famille).
Une fois sur la page de l'événement, choisissez la langue de votre choix en cliquant sur l'icône en haut à gauche.
Vous pouvez également accéder à partir de votre ordinateur sur ce lien https://app.interactio.io/Search/DirectedSearch?eventCode=opinionmatters (audio seulement).

À partir d'un téléphone portable (audio seulement, regarder à partir de notre chaîne YouTube):
Téléchargez l'application Interactio sur l'Apple Store ou sur le magasin Google Play.
Entrez les points d'opinion du code d'événement.
Sélectionnez la langue de votre choix.
Ouvrez ce lien https://youtu.be/LdBXDPEhndI pour regarder l'événement sur notre chaîne YouTube. Remarque 1 : l'événement ne peut pas être regardé à partir de l'application, mais seulement suivi en audio. Remarque 2 : il est recommandé de couper l'audio sur le lien YouTube et d'écouter la traduction simultanée directement à partir de l'application.
Nous recommandons vivement de suivre la traduction simultanée de cette façon, car c'est la façon la plus facile de suivre l'événement avec la traduction simultanée : écouter la traduction depuis l'appareil mobile et regarder l'événement depuis un ordinateur via notre chaîne YouTube.
¡Remarque importante! Tous les commentaires et questions (qui peuvent être laissés dans la langue de votre choix) doivent être affichés dans la boîte de commentaires sur le YouTube link où l'événement sera diffusé en direct.
​Des difficultés? Adressez un Email à hilaryrogers@worldhorsewelfare.org
---
World Horse Welfare Conferencia 2021
Expertos ecuestres internacionales considerarán "¿Qué opinión importa?"
El jueves 11 de noviembre a 9:45 (CET) un grupo de ponentes influyentes del mundo ecuestre y de otras disciplinas se reunirán para reflexionar sobre "¿Qué opinión importa?"
La Conferencia de este año se llevará a cabo de forma híbrida, parte virtual y parte presencial en Londres. Cualquier persona a la que le interesen los caballos, el bienestar animal, las carreras de caballos y otros deportes ecuestres, pueden ver la agenda y registrarse para ver la Conferencia en vivo.
Por primera vez, la audiencia que participe de forma virtual podrá seguir el evento en español y francés.
Tras registrarse, recibirá un link al evento (en inglés), o podrá acceder a el a través del siguiente link: https://youtu.be/LdBXDPEhndI
Las instrucciones para seguir el evento en español y francés se encuentran más abajo.
La grabación de la Conferencia estará disponible en inglés inmediatamente tras el evento, y en los siguientes días estará disponible la grabación con subtítulos en español y francés.
Tema – ¿Qué opinión importa?
La gran cantidad de opiniones que hay puede ser abrumadora y frustrante. En el deporte de caballos, el bienestar ha vuelto a provocar un feroz debate en los medios de comunicación: desde el tratamiento de los caballos en el Pentatlón moderno en los Juegos Olímpicos, hasta las controversias sobre el uso de la fusta y el tratamiento de antiguos caballos de carreras. Los enfoques para el manejo de caballos se han desarrollado de acuerdo con nuevas evidencias y actitudes, pero algunos aspectos de la equitación también están arraigados en la tradición. ¿A quién debemos escuchar? ¿las opiniones más ruidosas o más antigua acallan a las más informadas? ¿Cuán abiertos estamos a puntos de vista que cuestionan nuestra forma de pensar? Y ¿cuándo, si es que alguna vez, debería prevalecer la opinión sobre los hechos?
Nuestra lista de ponentes y la mesa redonda explorarán esta relación, compleja y en evolución, y considerarán por qué puede ser difícil encontrar e identificar los consejos y las fuentes de información correctos.
Los ponentes incluyen a:
Roly Owers, Director Ejecutivo de World Horse Welfare
Dr Monique Eloit, Directora General de la OIE
Pammy Hutton, Jinete y entrenadora de doma
Ed Chamberlin, Presentador principal de ITV Racing
SAE La Princesa Real, Presidenta de World Horse Welfare
Mesa redonda
La mesa redonda en vivo presenta a representantes de una sección transversal diversa del mundo ecuestre:
La mesa redonda considerará los puntos planteados en las sesiones de la mañana y responderá a preguntas de la audiencia.
World Horse Welfare quisiera agradecer al patrocinador principal de la Conferencia, The Sir Peter O'Sullevan Charitable Trust, y a los otros patrocinadores del evento, the Horseracing Betting Levy Board y MSD Animal Health. 
Instrucciones para seguir el evento en español o francés
Si quiere escuchar la traducción simultánea del evento en español o francés, siga los siguientes pasos:
Desde un ordenador (para ver y escuchar el evento desde el mismo enlace):
Deberá acceder a la aplicación web en el enlace https://broadcaster.interactio.eu/join/7mna-59dv-1uuq.
Anadir sus detalles (correo electrónico, nombre y apellido(s)).
Una vez en la pantalla del evento, podrá seleccionar el idioma de preferencia clicando en el icono de arriba a la izquierda.
Alternativamente, podrá acceder desde el ordenador al enlace https://app.interactio.io/Search/DirectedSearch?eventCode=opinionmatters (sólo audio).
Desde un teléfono móvil (sólo audio, video en nuestro canal de YouTube):
Descargarse la aplicación Interactio en Apple Store o en la tienda de Google Play.
Entrar con el código del evento opinionmatters.
Seleccionar el idioma de preferencia.
Abrir el enlace para poder visualizar el evento desde nuestro canal de YouTube en el enlace https://youtu.be/LdBXDPEhndI. Nota 1: desde la aplicación móvil no se puede visualizar el evento, sólo reproduce el audio. Nota 2: recomendamos silenciar el audio del video de YouTube y escuchar directamente desde la aplicación la traducción simultánea.
Recomendamos seguir la traducción simultánea a través de este método, al ser el modo más sencillo de seguir el evento con la traducción simultánea: escuchar la interpretación desde un dispositivo móvil y ver el evento desde un ordenador a través de nuestro canal de YouTube.
¡Nota importante! Todos los comentarios y preguntas (que pueden dejarse en el idioma de su preferencia) deberán dirigirse a través de la caja de preguntas del canal de YouTube, desde donde se retransmitirá en directo el evento.
​
¿Alguna dificultad? Puede ponerse en contacto con nosotros a través del electrónico hilaryrogers@worldhorsewelfare.org
---