Our Conference
Find out more about our Virtual Conference 2020 and watch the replay.
Find out more about our Virtual Conference 2020 and watch the replay.
Virtual Conference 2020 – 'The horse-human partnership – what's in it for the horse?'
Kindly sponsored by The Sir Peter O'Sullevan Charitable Trust
Last year's conference took place online on Thursday 12th November, with speakers covering a wide range of topics around the horse-human partnership, and can be watched back in full above.
"We believe that our relationship with horses is based on a partnership with huge benefits to humankind – but if this is a true partnership how much do our horses really benefit from it?

"More importantly, how do we ensure they receive the benefits they deserve? We might provide food, protection from harm and disease, veterinary treatment and perhaps even a job or degree of companionship, but is this all a horse needs for a good life? When we say we 'put the horse first,' what does this really mean?

"More evidence comes to light almost daily about the evolutionary path of horses, sentience, cognition and behaviour, but how does this stack up against our traditional practices? And what should be expected from us and society if the partnership goes wrong?

"Despite our virtual setting this should hopefully engage a fascinating discussion."

Roly Owers, World Horse Welfare Chief Executive
Agenda
Timings in GMT
9:45 – Welcome: George Freeman MP
9:50 – Sponsor's introduction: Nigel Payne, The Sir Peter O'Sullevan Charitable Trust
9:55 – Opening: Michael Baines, World Horse Welfare Chairman
10:05 – Conference introduction: Roly Owers, World Horse Welfare Chief Executive
10:15 – The horse-human relationship: one sided or mutually beneficial? Dr Madeleine Campbell, Royal Veterinary College
10:30 – Humans/Horses/Governments: What's in it for working equids? Peter Thornber, Commonwealth Veterinary Association
10:45 – Reframing the picture: who's in it for the racehorse? Meta Osborne, breeder and vet
11:00 – Q&A
11:15 – Morning break
11:30 – A mutually transformational partnership Debbie Matthews, Go Racing Green
11:40 – The other pandemic: fake news Charlie Bain, Digitalis
11:50 – Q&A
11:55 – Discussion panel: Mike Cattermole, Christa Lesté-Lasserre, Sheila Voas, Andrew McLean, Caroline Nokes MP
13:00 – Closing address: Her Royal Highness The Princess Royal
13:10 – Lunch
13:30 – Charity In Action
Laying the foundations
Claire Dickie, Glenda Spooner Farm Rescue and Rehoming Centre Manager
Horses that come into our care often have a history of negative experiences with humans – or sometimes no experience at all. Centre Manager at Glenda Spooner Farm, Claire Dickie, will explain how the team works with each horse to lay the foundations of a positive partnership as they progress through their rehabilitation, and how this partnership continues to develop through to the point of rehoming and beyond.
Influencing change to improve equid welfare – a focus on transportation
Dr David G Pritchard MRCVS, World Horse Welfare EU consultant
Join us to hear how as a charity we work with governments and policy makers to influence real change, ultimately improving welfare for large numbers of horses. He will focus on our ongoing work to improve equid welfare during transport to illustrate how the charity comes together to collect evidence and formulate our position and explain the importance of collaborating with other organisations to ensure our voice is as strong as possible.
Helping horses when they need it the most
Danilo Rodriguez, World Horse Welfare, Regional Coordinator
Natural disasters and emergency situations can have a devastating impact on equine-owning communities around the world. When the loss of homes, crops, livelihoods and even lives are at the forefront of people's minds, our international teams can often be best placed to offer immediate support to the horses affected. In an ever-changing world, these interventions not only need to work with others to attend to the immediate welfare problems, but also help communities to prepare for the future. Here, Danilo Rodriguez shares his experience of responding to Guatemala's 2018 volcanic eruption.
14:00 – Q&A
14:30 – Summing up: Roly Owers
14:35 – Conference closes
Meet our speakers and panelists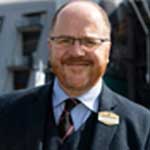 George Freeman MP
George Freeman is the Conservative Member of Parliament for Mid Norfolk. He was first elected to Parliament in May 2010 following a fifteen-year career financing agritech, Cleantech and medtech companies. Re-elected in 2015, 2017 and 2019, he has held senior Ministerial roles under the last three Prime Ministers.
The son of the late Arthur Freeman, the 1958 Grand National and King George winning jockey, George has grown up loving horses, has worked in racing stables around the world and long supported the work of World Horse Welfare.
After helping deliver the reform of the offshore Levy, in 2018 he set up the Bridge of Hope project with the Racing Foundation in memory of his father, to help those who have had a 'fall' in life by giving them a leg-up to a second chance with a job in the horse racing industry.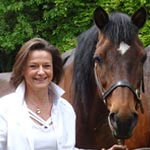 Dr Madeleine Campbell
Dr Madeleine Campbell is a veterinarian; a European Diplomate in Animal Welfare Science, Ethics and Law; and a European and RCVS Specialist in Equine Reproduction. She currently teaches and researches at The Royal Veterinary College. Madeleine has acted as an expert member of many national and international groups from the Federation of Veterinarians in Europe's Transport Working Group to Defra's Expert Advisory Group for Equine Infectious Disease.
Madeleine is a Past President of the British Equine Veterinary Association, and is currently the Chair of the British Veterinary Association's Ethics and Welfare Advisory Panel and an ad hoc expert on the World Veterinary Association's Strategic Focus Group on Animal Welfare. Madeleine also sits on several ethics review panels, including for the RCVS and the Zoological Society of London.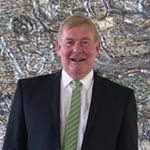 Peter Thornber
Peter is an Adjunct Professor at the University of Queensland, Australia, and he has qualifications in Agriculture, Veterinary Science and Teaching. He is the immediate Past President of the Commonwealth Veterinary Association (CVA) of 52 countries and Director of his own consulting company.

He is a recognised animal welfare veterinary specialist and he has been the recipient of a number of high-profile awards in Australia and Asia for his leadership in animal welfare.

He has been working with The Donkey Sanctuary and the International Coalition on Working Equids to assist implementation of the OIE Welfare Standards for Working Equids.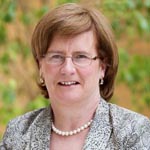 Meta Osborne
Meta qualified as a vet from Dublin in 1983 and she has worked in the field of equine reproduction almost exclusively since then.
She is a Past-President of the Irish Veterinary Association and of the Veterinary Council of Ireland. She served as Senior Steward of the Irish Turf Club in 2016-17. She is a nominee of the Irish Horseracing Regulatory Board (IHRB, the successor to the Turf Club) to the Board of Horse Racing Ireland (the administrative body for racing in Ireland) and also chairs the IHRB Veterinary Committee. With her husband she operates a successful commercial Thoroughbred stud.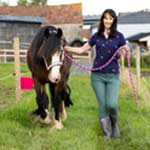 Debbie Matthews
Debbie Matthews is the founder of #GoRacingGreen, an initiative that supports mental health and invisible life challenges through horses and horse racing. She is also the devoted rehomer of companion cob World Horse Welfare Rosie whom she treasures as her personal therapy pony.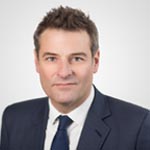 Charlie Bain
Charlie Bain is Chief Operating Officer at Digitalis, a technology company that specialises in online reputation management, crisis communications and digital privacy and risk.
Charlie has 25 years' experience within the sectors of risk consulting, communications and journalism. He is widely recognised as a leading expert in advising clients on their digital footprint and the affect this has on their reputation. During his career, he has helped a number of governments, leading families, global corporates and prominent individuals understand the nascent field of internet risk, digital crisis communications and fake news.
Following a career in journalism for several UK newspapers covering crime and foreign news, including the war in Afghanistan in 2001 and the 9/11 attacks on New York, Charlie was appointed Head of Private Clients at risk management firm G3 Good Governance Group. During his seven years at the company, he was Head Of Europe, Managing Director of Operations and Deputy Chief Executive overseeing the firm's expansion into international markets and the launch of its cyber practice.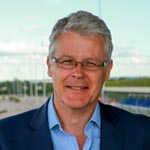 Mike Cattermole
Mike Cattermole is widely recognised and respected throughout the horse racing industry as a racing journalist and broadcaster. He began with Timeform before joining The Sporting Life where he combined his role as a journalist with booking rides for leading jockey Willie Carson. He joined Channel 4 in 1999, presenting numerous Morning Lines and becoming the lead presenter during the summer broadcasts on Flat racing. He opened the original At The Races channel in 2003, which evolved into Sky Sports Racing, where he appears frequently. He is also regularly heard as a racecourse commentator and has also presented bulletins for Sky News and Sky Sports News. He is Chairman of The Bob Champion Cancer Trust.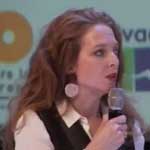 Christa Lesté-Lasserre
Based near Paris, France, Christa Lesté-Lasserre has published more than a thousand magazine articles on equine research, specializing in behavior, welfare, and equitation science, and applying what she's learned to the relationships she holds with her two Trakehners. She also reports on general scientific news, discoveries, and projects for multiple publications in Europe, North America, and Australia in four languages. A Pulitzer Center grantee for her Covid-19 coverage in Science, what she enjoys most about her work is writing the stories that science yearns to tell.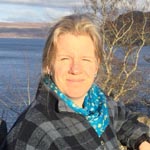 Sheila Voas
Sheila Voas was permanently appointed to the role of Scotland's Chief Vet in 2012, having been acting in that role since June 2011.
She joined the Scottish Government in 2007 as a Veterinary Adviser, and then as Deputy CVO, having previously worked for the State Veterinary Service as a field based Veterinary Officer.
Prior to joining the government services Sheila spent almost 20 years in private practice, in a variety of jobs in the Scottish Borders and the North of England, including 15 years in a mixed practice based between Biggar and Peebles. She qualified from the "Dick Vet" College at the University of Edinburgh in 1988, having never considered a career other than veterinary medicine.
Married with two sons, Sheila lives in the Scottish Borders near Blyth Bridge, a home which she shares also with 3 cats – and has a horse in a nearby field.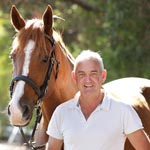 Andrew McLean
Andrew McLean, PhD is a prolific author of books and journal papers on the science and ethics of horse training leading which led to his awards for the Eureka Prize for Science and the Flambio award from the Italian Equestrian Federation.
In Equestrian Sport, he has represented Australia in Eventing, ridden to Grand Prix level in Showjumping and Dressage and in 2018 Andrew won the UIPM National Championships in Tetrathlon (+35 years section). In the 1970's and 80's he won numerous bareback races in Australia and New Zealand. He is currently a member of the Racing Victoria Welfare Advisory Board and a Director of Pony Club Australia.
Andrew founded the Human-Elephant Learning Programmes not-for-profit company in 2009 for which his acclaimed systematic approach to elephant training in Nepal, India, Thailand, Myanmar and Laos is endorsed, continued and supported at government level.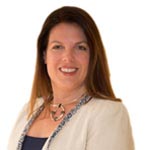 Caroline Nokes MP
Caroline graduated from the University of Sussex in 1994 with a BA in Government and Politics. She has since worked in a range of political roles; 10 years working for Roy Perry MEP in both Brussels and the UK and a further 10 years as Cabinet Member for Leisure on the Test Valley Borough Council. In 2010, Caroline was elected Conservative Member of Parliament for Romsey and Southampton North and re-elected in 2015.
Caroline has a personal interest in horses, was Chief Executive of the National Pony Society from 2008-9 and is a World Horse Welfare Trustee.
Sponsors and supporters
We would like to thank our headline sponsor, The Sir Peter O'Sullevan Charitable Trust, and our supporters, the Horseracing Betting Levy Board and MSD Animal Health.