We rehome more horses than any other equine charity in the UK
World Horse Welfare runs the largest equine rescue and rehoming scheme in the UK. If you choose to rehome you'll receive an honest assessment of the horse and their capabilities, ongoing support and the reassurance that if your circumstances change you can return him/her - plus the reward of knowing you're creating space for another horse to come into our care.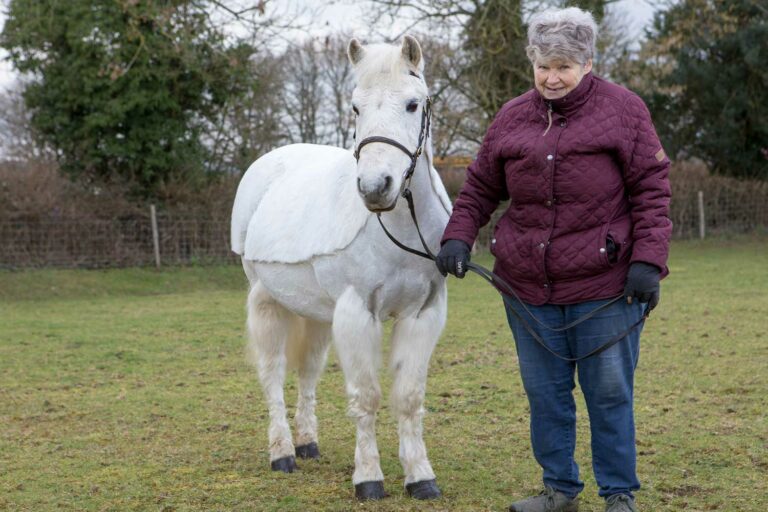 Find out more about the rehoming process, which is just six simple steps.
Find Out More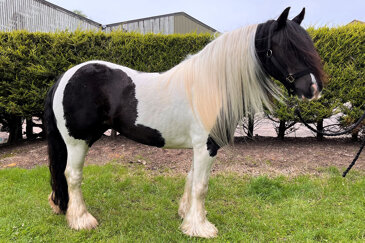 Each week we feature one of our horses and ponies who's ready to find a new home - this week it's 'Tink'
View Profile
Six simple steps to rehoming a horse from World Horse Welfare
Why rehome from World Horse Welfare
What our rehomers say about us
"Anyone looking to rehome a horse should definitely do it: World Horse Welfare is so supportive and rehoming is just such a great thing to do – it's so rewarding."
"If anyone is looking for a riding pony or a driving pony, I can 100% recommend that they should really try World Horse Welfare. I cannot fault this place – they were obviously totally open and you know if it doesn't work out the pony can come back and will find a good home. The horses and ponies come with a full MOT and you couldn't ask for more."
"I was considering buying a horse, but my friend had rehomed from World Horse Welfare so persuaded me to consider doing the same. We went to Belwade Farm to look at two other horses and whilst I was there I looked up to see Tinto standing at the top of a hill, almost as if he was saying 'Look at me!'."
"I would always recommend rehoming a horse. Rehomers receive such a huge amount of support and the team at the charity are always 100% honest and realistic with you. The pride you get from rehoming these horses – who sometimes have a very sad past – is incredible."