Our Trustees
Our Trustees are the governing body of World Horse Welfare.
Our Trustees are the governing body of World Horse Welfare.
Trustees are elected by the Council and serve a term of five years, which can then be extended by a maximum of two years. World Horse Welfare invites nominations from its other trustees and its employees – the aim is for each trustee to bring a particular skill or interest to the Council, which will assist the running of the charity.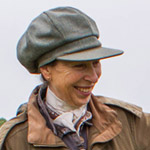 HRH Princess Royal – World Horse Welfare President
The Princess Royal has been a keen rider since childhood and her passion for horses has stayed with her as an adult. Having competed at a professional level, she won the individual European Three-Day Event at Burghley in 1971 and was voted the BBC's Sports Personality in the same year.
She is currently the President of the British Olympic Association, one of two UK members of the International Olympic Committee and was a member of the London Organising Committee of the Olympic Games in 2012.
---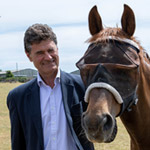 Michael Baines, Chairman
Michael became a Trustee of World Horse Welfare in July 2011 and was Treasurer from 2014 – 2015, in January 2017 he took over as Chairman of the charity from Barry Johnson. Following eight years' service in the British Army Michael pursued a financial career in the City.
He is currently Chairman of the West Country based wealth management firm Church House Investments and of the Oxford based specialist financial services firm Campion Capital.
He and his wife Louise, who is a very keen gardener, live in Wiltshire along with an assortment of horses, ponies, alpacas, chickens and ducks.
---

Christopher Hall, Vice President
Christopher Hall, OBE, TD, DL, Solicitor, spent five years as Chairman at World Horse Welfare where he was instrumental in the charity's growth and development. Christopher was the driving force in the charity's name change from the ILPH to World Horse Welfare as well as substantially increasing its overseas projects and appointing Chief Executive, Roly Owers, in 2008.
He has held a number of high profile jobs in the equine industry from Steward of the Jockey Club to Chairman of the London International Horse Show, Olympia and the South of England Agricultural Society.
---

Barry Johnson, Vice President, MRCVS
Barry spent five years as Chairman at World Horse Welfare retiring in December 2016, having previously been a Trustee of the charity since 2007. Barry has had a successful career as a veterinary surgeon, setting up one of the largest veterinary practices in the North West and specialising in large animals.
Barry was one of the longest serving members of the Royal College of Veterinary Surgeons having attended 112 of its meetings as well as being president from 1993-1994. During his time as Chairman of World Horse Welfare Barry also served a year as High Sheriff of Lancashire, his home county.
---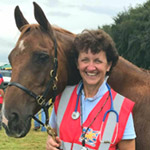 Sarah Coombs
Sarah is an equine vet in a mixed practice, and also works as an FEI Endurance and Eventing vet, and was formerly a team vet for the British Endurance team.
She earned a degree in Animal Science from Nottingham University before graduating from the Royal Veterinary College and is a member of various veterinary bodies.
---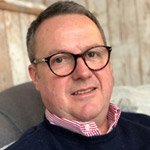 Michael Duff
Michael become a trustee of World Horse Welfare in 2014. He was a Managing Director of Crédit Agricole Corporate and Investment Bank within the Fixed Income division until earlier this year.
Michael has always had a keen interest in horses having owned and bred racehorses, eventers and polo ponies. Michael splits his time between London and the Cotswold and has three sons, with varying degrees of equine interests!
---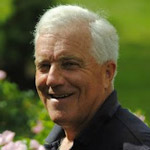 Tom Morrison
Tom has worked in international development aid as an agricultural economist for over 40 years and in over 40 countries mainly in Africa, Asia, Eastern and Central Europe, the Caribbean and Central America, for most of the main development aid agencies such as the Food and Agriculture Organization, World Bank, International Fund for Agricultural Development, several bilateral aid agencies including UKAid, and the European Commission.
Occasionally he has paused his flitting about and has concentrated on particular countries over several years; they include Afghanistan, Kosovo, Zambia, and North Korea. He worked from a base in Rome for 15 years, now farms Angus beef in Buckinghamshire, and travels a bit less. Tom joined Council in 2015.
---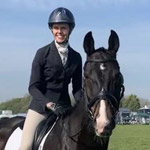 Carly Dimes – Honorary Treasurer
Carly is responsible for advising on all taxation matters across the market-leading financial services group, Ingenious Media, having previously worked as a Senior Tax Manager at Deloitte. Carly is a member of the Institute of Chartered Accountants and the Chartered Institute of Taxation.
She is a dedicated three-day eventer affiliated with British Eventing and regularly competes on her own horse at events around the UK. Carly joined Council in 2015.
---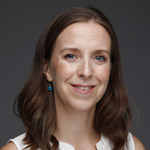 Julie Ross
Julie is a qualified vet who graduated in Veterinary Medicine and Surgery (MRCVS) from Cambridge in 2002. Julie worked as an equine vet in the USA for 4 years post graduation, completing her specialist post-graduate training in equine medicine (Dip. ACVIM) at the University of Pennsylvania.
Julie then spent a year working for the Animal Health Trust in Newmarket followed by a year working for Defra as their veterinary advisor with responsibility for equine infectious disease and companion animal and equine welfare. Julie then spent 4 years at Bain and Company, a global strategy consulting firm before completing an MBA in France and Singapore in 2012-13. 
Julie is currently living in London and is the Director of Strategy and Commercial Initiatives for Pets at Home.
---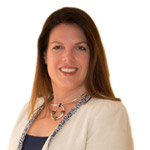 Caroline Nokes MP
Caroline graduated from the University of Sussex in 1994 with a BA in Government and Politics. She has since worked in a range of political roles; 10 years working for Roy Perry MEP in both Brussels and the UK and a further 10 years as Cabinet Member for Leisure on the Test Valley Borough Council. In 2010, Caroline was elected Conservative Member of Parliament for Romsey and Southampton North and re-elected in 2015.
Caroline has a personal interest in horses and was Chief Executive of the National Pony Society from 2008-9.
---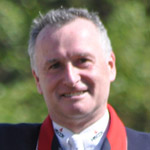 Richard Davison
Richard is an international dressage rider and coach, four-time Olympian and European medallist. Richard is a Fellow of the British Horse Society and the International Dressage Trainer Club as well as a Visiting Fellow for Nottingham Trent University.
Now living and working in Staffordshire, Richard runs an international showjumping and dressage stable with his wife Gillian and his sons Tom and Joe.
---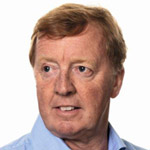 Sam Bullard
Sam's career in the thoroughbred industry started after four years in the Household Cavalry when appointed as assistant trainer in Newmarket in 1984, at which time, as a keen amateur jockey he rode 40 winners in point to points and under rules.
Sam gained further experience in Kentucky and Santa Anita, California before returning to work in the UK at The National Stud in 1988 for two years. Subsequently Sam set up his own successful bloodstock consultancy – Bullard Bloodstock in 1993, which represented leading owners in Europe and managed racing syndicates in addition to selling Group 1 winners both on the flat and over jumps.
Sam is currently Director of Darley Stallions for Godolphin Management Co Ltd having joined the company in 2001, in addition to Director of both Godolphin Ireland and Godolphin SNC. Sam is also a trustee of the British European Breeders' Fund and the Thoroughbred Breeders' Association, and past Chairman and remains on the Board of Fakenham Racecourse.
---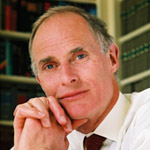 John Jarvis, QC
John is a barrister, arbitrator and judge. He was called to the Bar in 1970 and became a Queen's Counsel in 1989. He is a Recorder and Deputy High Court Judge. His professional work is commercial and chancery litigation, and financial law. As a judge, he has experience of a wide range of cases.
He was a governor of King's College School for 25 years, and Chairman of Governors. He sat on its Finance and General Purposes Committee. He is now a governor of two Chinese schools in which King's plays a part. He is a Bencher of Lincoln's Inn and sat on its Finance Committee. He is a Trustee of the Scholarship and Education funds.
He and his wife both have a love of horses, having started to ride from an early age. For the last 25 years, they have ridden in the New Forest, where they live. They have owned their own horses, including advanced event horses.
---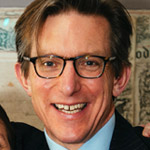 Chris Tufnell, MRCVS
Chris runs an independent equine and companion animal veterinary practice in Berkshire. Following a degree in Agricultural and Environmental Science from Newcastle University, Chris worked for a year in Zambia before returning to study for a veterinary degree at Glasgow University.
He graduated in 1999 and worked in mixed practice in Herefordshire before moving to West Berkshire to a predominantly equine practice.
Chris was previously President of the Royal College of Veterinary Surgeons and has been a Council member since 2009. He is also Chair of the Royal Agricultural Society and Trustee of Innovation for Agriculture.
Chris is a keen runner and makes regular charity trips to Africa and India.
---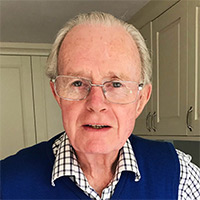 Christopher Price
Christopher is a former Brigadier having served in the army for 36 years. Christopher has vast experience in the equine industry: as well as being an amateur jockey and polo player for over twenty years, Christopher has worked as a Racecourse Steward, Point to Point Steward and Polo Manager.
He is now a member of the Pony Club Polo Committee and is Disciplinary Officer for the Hurlingham Polo Association (HPA), sitting on their Disciplinary and Polo Pony Welfare Committees.
Christopher also enjoys horse racing and is part-owner of four racehorses. He is married with one son, one step-daughter and one step-son; his hobbies include watching polo, shooting and fishing.
---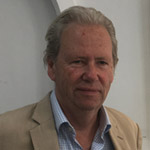 Geoffrey Hughes
Geoffrey has been a World Horse Welfare trustee since March 2016. Following a career in auction houses (Bonhams and Sothebys) Geoffrey founded The Osborne Studio Gallery in London specialising in equestrian art, of which he is director and owner. 
Geoffrey has a strong connection with equine welfare and is also a Trustee of the Peter O'Sullevan Charitable Trust which supports six charities including World Horse Welfare.
In his spare time, Geoffrey enjoys horse racing, tennis, travel and history.
---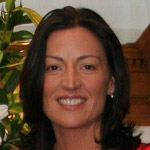 Melissa Gray-Cheape
Melissa graduated from University in 1994 with a BA Hons in Modern Languages (French and Spanish). After a stint working in the Client Services Department of Newton Investment Management in 1998, she moved to France where she lived for 6 years working as Owner's Representative of a 4* Luxe boutique hotel.
Moving to Romania in 2006 she set up a property management business which to this day manages the commercial and residential investments of foreign investors.
Melissa's passion for horses started when she had her first riding lesson aged 3 years old. Upon moving back to Scotland, where she grew up, Melissa joined the Tayside Fundraising Committee for World Horse Welfare in 2016. Melissa lives in Angus with her husband, James, and two young children, Alexander and Anastasia. Her hobbies include Dressage, Yoga and Pilates.