Our Trustees
Our Trustees are the governing body of World Horse Welfare.
Our Trustees are the governing body of World Horse Welfare.
Trustees are elected by the Council and serve a term of four years, which can then be extended by a maximum of four years. World Horse Welfare invites nominations from its other trustees and its employees; the aim is for each trustee to bring a particular skill or interest to the Council, which will assist the running of the charity.
HRH Princess Royal – World Horse Welfare President
Michael Baines, Chairman
Barry Johnson, Vice President, DL MRCVS
Jane Allen
Sam Bullard
Mark Davies CVO DL
Richard Davison
Melissa Gray-Cheape
Saima Habib
John Jarvis, KC
Tom Morrison
Caroline Nokes MP
Christopher Price CBE
Julie Ross
Merry Smith MRCVS
Hugh Thomas
Chris Tufnell, MRCVS
Meet our President and Vice President
---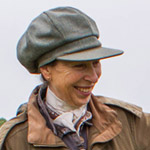 HRH Princess Royal – World Horse Welfare President
The Princess Royal has been a keen rider since childhood and her passion for horses has stayed with her as an adult. Having competed at a professional level, she won the individual European Three-Day Event at Burghley in 1971 and was voted the BBC's Sports Personality in the same year.
She is currently the President of the British Olympic Association, one of two UK members of the International Olympic Committee and was a member of the London Organising Committee of the Olympic Games in 2012.
---

Barry Johnson, Vice President, DL MRCVS
Barry spent five years as Chairman at World Horse Welfare retiring in December 2016, having previously been a Trustee of the charity since 2007. Barry has had a successful career as a veterinary surgeon, setting up one of the largest veterinary practices in the North West and specialising in large animals.
Barry was one of the longest serving members of the Royal College of Veterinary Surgeons having attended 112 of its meetings as well as being president from 1993-1994. During his time as Chairman of World Horse Welfare Barry also served a year as High Sheriff of Lancashire, his home county.
He is currently Deputy Lieutenant of Lancashire (DL) and Chairman of the Racehorse Welfare Board.
---
Meet our Council
---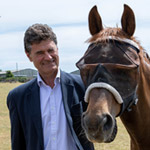 Michael Baines, Chairman
Michael became a Trustee of World Horse Welfare in July 2011 and was Treasurer from 2014 – 2015, in January 2017 he took over as Chairman of the charity from Barry Johnson. Following eight years' service in the British Army Michael pursued a financial career in the City.
He is currently Chairman of the West Country based wealth management firm Church House Investments and of the Oxford based specialist financial services firm Campion Capital.
He and his wife Louise, who is a very keen gardener, live in Wiltshire along with an assortment of horses, ponies, alpacas, chickens and ducks.
---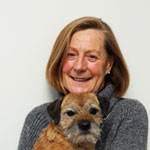 Jane Allen
Jane originally qualified as a Chartered Surveyor and specialised in valuation of business property across the UK. She became more interested in effective dispute resolution and moved into the sphere of consumer dispute resolution dealing with a range of consumer disputes concerning holidays, funerals, professional services and telecoms. That work lead to public appointments. First as HM Lay Inspector of Constabulary inspecting Scottish Police forces as the sole Lay Inspector and reviewing complaint handling by the police. At the end of her appointment, she made recommendations, which were accepted by the Scottish Government, for an independent office to review police complaints in Scotland.
Jane was then appointed as Scottish Legal services Ombudsman and moved on to establish The Scottish Legal Complaints Commission (SLCC). The SLCC was headed by a Board which Jane chaired. The SLCC handles all complaints against solicitors and advocates in Scotland and had oversight of disciplinary cases. Jane also chaired the Discipline Board of the Faculty of Actuaries in Scotland managing the disciplinary process for actuaries. Finally, she was appointed as Deputy UK Pensions Ombudsman.
Jane now manages her own property allowing her to pursue her interests in travel on horseback and by bike and walking her Border Terriers.
---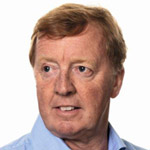 Sam Bullard
Sam's career in the thoroughbred industry started after four years in the Household Cavalry when appointed as assistant trainer in Newmarket in 1984, at which time, as a keen amateur jockey he rode 40 winners in point to points and under rules.
Sam gained further experience in Kentucky and Santa Anita, California before returning to work in the UK at The National Stud in 1988 for two years. Subsequently Sam set up his own successful bloodstock consultancy – Bullard Bloodstock in 1993, which represented leading owners in Europe and managed racing syndicates in addition to selling Group 1 winners both on the flat and over jumps.
Sam is currently Director of Darley Stallions for Godolphin Management Co Ltd having joined the company in 2001, in addition to Director of both Godolphin Ireland and Godolphin SNC. Sam is also a trustee of the British European Breeders' Fund and the Thoroughbred Breeders' Association, and past Chairman and remains on the Board of Fakenham Racecourse.
---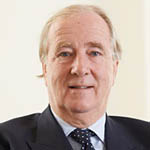 Mark Davies CVO DL
Mark has been involved with horses all his life and rode in point-to-points and hunter chases for twenty-one years. He was a local Steward at Plumpton and Lingfield Park for a number of years and a director of Warwick Racecourse. He became a member of the Jockey Club in 1992. Mark was a Steward of the Club for six years and was involved with merging the Jockey Club charities into Racing Welfare, where he then became a Director for ten years. He was a Trustee of Ascot Racecourse for sixteen years and a Director of The Rank Foundation. He is currently a Trustee of Safeline, which deals with the problems of sexual abuse. Mark was also High Sheriff of Warwickshire 2017-2018 and is currently a Deputy Lieutenant.
After studying Law Mark worked for Ralli International as a Commodities Broker from 1969-72. He founded Inter-Commodities, building it up over the years to one of the larger brokers of its kind in London. In 1982 a partnership was formed with Gerrard & National and the business renamed GNI. It covered futures on the financial markets and became the largest broker in London. In 1995 he became Chief Executive of Gerrard & National, until the business was sold to Old Mutual plc in 2000. Following this, Mark became Chairman of Thornhill Asset Management as well as joining the Board of Fleming Family & Partners in 2003 and the Board of Caledonia plc. In 2008 he became full time Chief Executive of FF&P, remaining as such until its merger with Stonehage in 2015. It is the largest family office business outside of the USA and Mark Chaired the UK business until retiring from Stonehage Fleming in 2021.
---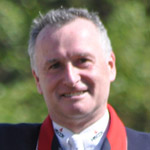 Richard Davison
Richard is an international dressage rider and coach, four-time Olympian and European medallist. Richard is a Fellow of the British Horse Society and the International Dressage Trainer Club as well as a Visiting Fellow for Nottingham Trent University.
Now living and working in Staffordshire, Richard runs an international showjumping and dressage stable with his wife Gillian and his sons Tom and Joe.
---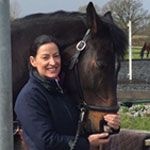 Melissa Gray-Cheape
Melissa graduated from University in 1994 with a BA Hons in Modern Languages (French and Spanish). After a stint working in the Client Services Department of Newton Investment Management in 1998, she moved to France where she lived for 6 years working as Owner's Representative of a 4* Luxe boutique hotel.
Moving to Romania in 2006 she set up a property management business which to this day manages the commercial and residential investments of foreign investors.
Melissa's passion for horses started when she had her first riding lesson aged 3 years old. Upon moving back to Scotland, where she grew up, Melissa joined the Tayside Fundraising Committee for World Horse Welfare in 2016. Melissa lives in Angus with her husband, James, and two children, Alexander and Anastasia. Her hobbies include Dressage, Yoga, Skiing, and Pilates.
---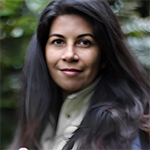 Saima Habib
Saima has joined World Horse Welfare in January 2023 as Treasurer and Trustee.
She is Managing Partner of a renewable-energy and plant-based solutions investment outfit for past six years, before which she had gained over twenty years of strategy and financial leadership experience both at global and country level roles at Unilever, GlaxoSmithKline, PepsiCo, Deutsche Post and Procter & Gamble. She is an MBA & ACMA, and a huge proponent of Circular Economy.
Saima is currently Trustee of a performing arts charity, and Treasurer & Trustee of an environment and heritage charity. Her interest in animal welfare and adoration of horses led her to join World Horse Welfare.
Her passion project is an urban organic flower farming business leading to her budding interest in larger scale regenerative agriculture and re-wilding.
---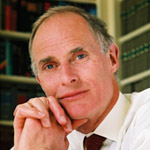 John Jarvis, KC
John is a barrister, arbitrator and was a judge from 1987 to 2020. He was called to the Bar in 1970 and became a King's Counsel in 1989. He was a Recorder and Deputy High Court Judge. His professional work is commercial and chancery litigation, and financial law. As a judge, he had experience of a wide range of cases.
He was a governor of King's College School for 25 years, and Chairman of Governors. He sat on its Finance and General Purposes Committee. He is now a governor of two Chinese schools in which King's plays a part. He is a Bencher of Lincoln's Inn and sat on its Finance Committee. He is a Trustee of the Scholarship and Education funds. He is a Trustee of the Hurlingham Club.
He and his wife both have a love of horses, having started to ride from an early age. For 25 years, they rode in the New Forest, where they lived. They have owned their own horses, including advanced event horses.
---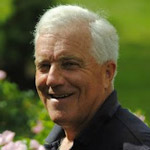 Tom Morrison
Tom has worked in international development aid as an agricultural economist for over 40 years and in over 40 countries mainly in Africa, Asia, Eastern and Central Europe, the Caribbean and Central America, for most of the main development aid agencies such as the Food and Agriculture Organization, World Bank, International Fund for Agricultural Development, several bilateral aid agencies including UKAid, and the European Commission.
Occasionally he has paused his flitting about and has concentrated on particular countries over several years; they include Afghanistan, Kosovo, Zambia, and North Korea. He worked from a base in Rome for 15 years. He has now stopped travelling for work and concentrates on farming. Tom joined Council in 2015.
---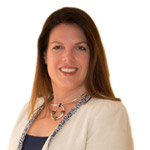 Caroline Nokes MP
Caroline graduated from the University of Sussex in 1994 with a BA in Government and Politics. She has since worked in a range of political roles; 10 years working for Roy Perry MEP in both Brussels and the UK and a further 10 years as Cabinet Member for Leisure on the Test Valley Borough Council. In 2010, Caroline was elected Conservative Member of Parliament for Romsey and Southampton North and re-elected in 2015, 2017 and 2019.
Caroline has a personal interest in horses and was Chief Executive of the National Pony Society from 2008-9.
---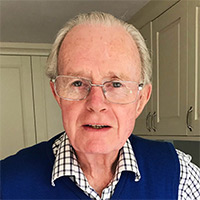 Christopher Price CBE
Christopher is a former Brigadier having served in the army for 36 years. Christopher has vast experience in the equine industry: as well as being an amateur jockey and polo player for over twenty years, Christopher has worked as a Racecourse Steward, Point to Point Steward and Polo Manager.
He is now a member of the Pony Club Polo Committee, HPA Council, HPA, Umpire & Rules Committee, HPA Disciplinary Committee (Disciplinary Officer) and HPA Pony Welfare and Disciplinary Committee.
Christopher also enjoys horse racing and is part-owner of two racehorses. He is married with one son, one step-daughter and one step-son; his hobbies include watching polo, shooting and fishing.
---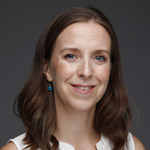 Julie Ross
Julie is a qualified vet who graduated in Veterinary Medicine and Surgery (MRCVS) from Cambridge in 2002. Julie worked as an equine vet in the USA for 4 years post graduation, completing her specialist post-graduate training in equine medicine (Dip. ACVIM) at the University of Pennsylvania.
Julie then spent a year working for the Animal Health Trust in Newmarket followed by a year working for Defra as their veterinary advisor with responsibility for equine infectious disease and companion animal and equine welfare. Julie then spent 4 years at Bain and Company, a global strategy consulting firm before completing an MBA in France and Singapore in 2012-13.
Julie joined Portman Dental Care in January 2019 and is currently Managing Director of UK and Ireland.
---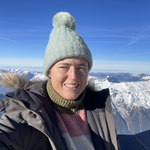 Merry Smith MA VetMB PhD Cert ES DipECVS AECVDI MRCVS
Merry completed her veterinary degree at Cambridge University in 1999, followed by an internship in equine surgery at the University of Pennsylvania, USA, then an equine surgical residency at the University of Liverpool (2000-2004). She then worked as a hospital based equine surgeon in private equine practice in Wiltshire, gaining her European College of Veterinary Surgeons diploma in equine surgery during this time.
Merry moved to Newmarket in 2006 where she completed a PhD validating the use of MRI in the equine distal limb at the Animal Health Trust. Merry was then based at Newmarket Equine Hospital, where she set up and ran the standing low field MRI and nuclear scintigraphy services and worked as an out of hours emergency surgeon for five years. Merry was made a large animal associate of the European College of Veterinary Diagnostic Imaging in 2011.
In 2013 Merry set up an independent equine teleradiology service and has worked since as a freelance equine diagnostic imaging and surgery consultant, based at her home in Hertfordshire, where she lives with her husband, two young children and menagerie of horses, ponies, dogs, hens and rabbits! Merry regularly teaches and presents at national and international veterinary conferences and CPD meetings.
Merry currently serves on the Farriers Registration Council and is a co-opted member of the Health and Medicines committee within BEVA council.
---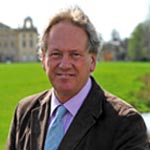 Hugh Thomas
Hugh Thomas's involvement with horses started in the Hampshire Hunt Pony Club and progressed to becoming a member of the British Olympic team (Montreal 1976). His riding career highlights were an individual bronze medal at the 1974 World Championships and being placed 2nd at Badminton in 1976.
After he stopped riding competitively he became an active course designer, including at the Seoul Olympic Games in 1988 and at Badminton 1989 – 2013. He also acted as the FEI Technical Delegate for Olympic Games, World Equestrian Games, Pan American Games and European Championships.
He served as Chairman of the FEI Eventing Committee, the British Equestrian Federation and British Eventing.
His first business career after leaving Oxford University was in his family's property investment companies – where he remains non executive Chairman. He then spent 8 years as a director of British Equestrian Promotions Ltd, working with the late Raymond Brooks Ward and Bob Dean on equestrian sports sponsorship and show organisation. Finally he went in 1988 to Badminton Horse Trials, where he was the Event Director for 31 years, retiring in 2019.
Hugh is a Trustee of a local charity in his home village, Treasurer of his Parochial Church Council and a Past Master of the Worshipful Company of Saddlers. He is married to Mandy and has 4 (very grown up!) children and 8 grandchildren.
---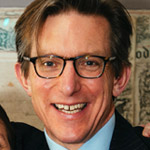 Chris Tufnell, MRCVS
Chris runs an independent equine and companion animal veterinary practice in Berkshire. Following a degree in Agricultural and Environmental Science from Newcastle University, Chris worked for a year in Zambia before returning to study for a veterinary degree at Glasgow University.
He graduated in 1999 and worked in mixed practice in Herefordshire before moving to West Berkshire to a predominantly equine practice.
Chris was previously President of the Royal College of Veterinary Surgeons and was a Council member between 2009-21, he is Chair of the RCVS Fellowship Board. Chris was Chair of the Royal Agricultural Society and Trustee of Innovation for Agriculture between 2017-2020.
Chris is a keen runner and makes regular charity trips to Africa and India.
---