Striking grey gelding Dalton originally came into our care in 2018, along with several other ponies from the same case. Once he had been gelded (castrated) and progressed far enough through his rehabilitation, Dalton became the Adoption Horse* for Penny Farm Rescue and Rehoming Centre and proved very popular, with his stunning looks and fabulous temperament.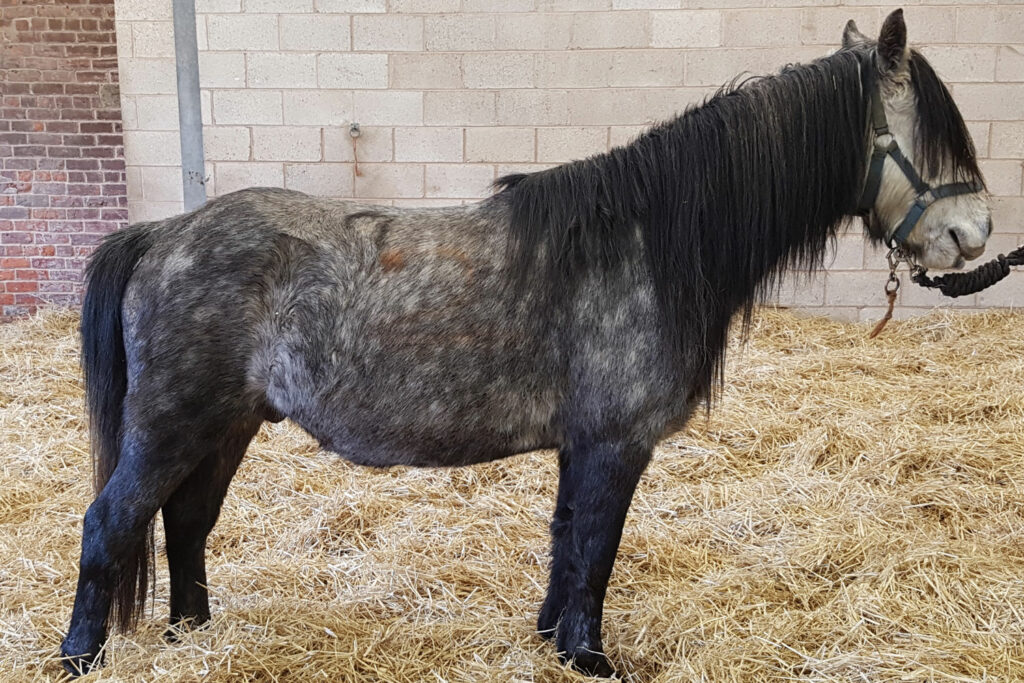 Dalton was successfully backed to ride in late 2019 and received lots of interest when he was ready for rehoming in 2020. He returned to the farm in 2021 and was soon snapped up again. We recently had a wonderful update from his rehomer and are delighted to hear that Dalton and his young rider, Georgia, aged 9, are having a great time getting out to Pony Club events.
"I absolutely love Dalton – he's settled in so well. He loves Pony Club and riding out. We live near the coast and I'm really looking forward to riding him on the beach."

Georgia, Dalton's rehomer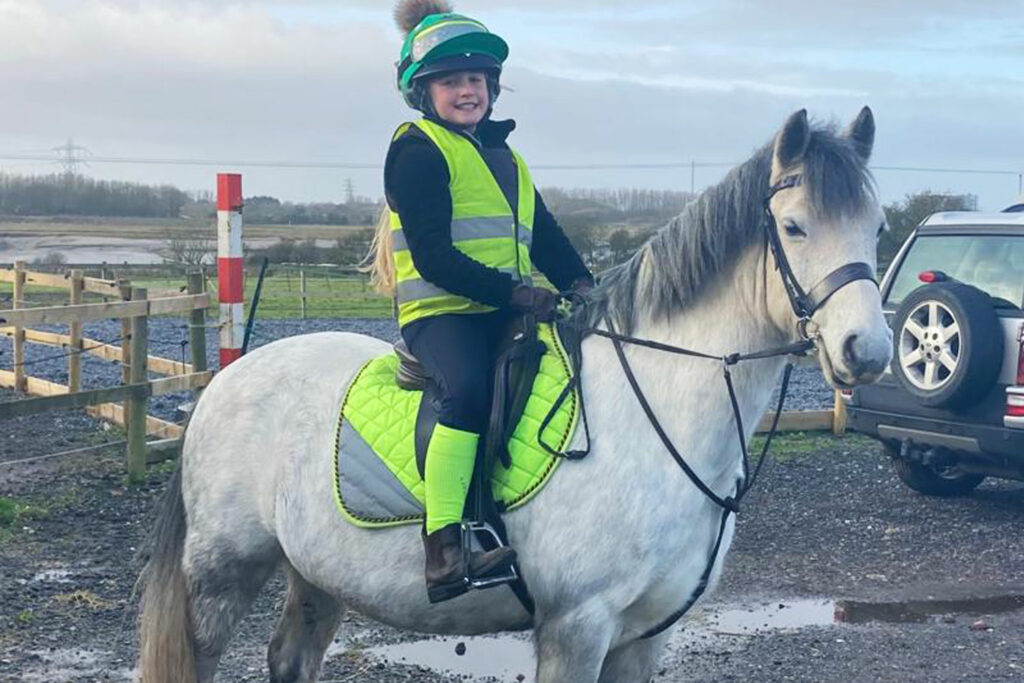 We think these two are going places and look forward to seeing the pair of them go from strength to strength as their partnership grows together.
Inspired to rehome after reading Dalton's story? You can find all our horses and ponies who are ready to find homes of their own here.
*Our Adopt a Horse Scheme preceded our Sponsor a Stableyard scheme, which you can find out more about here.