Norfolk Swing (Dippy) was born at our Hall Farm Rescue and Rehoming Centre in 2008 after his mother came into our care when her owner breached a ban on keeping horses. His elegant name reflected his Thoroughbred potential that might see him enter the show ring, but his easy-going, affectionate nature soon earned him his unassuming stable-name, Dippy.
Whilst Dippy's mother Zara and the four other horses in her group suffered neglect before coming into our care, Dippy has always had expert handling and the best possible care in the hands of our dedicated team gave him a great start in life. He soon grew into a well-mannered, confident youngster who was keen to prove himself and one of our grooms was determined to see him do just that.
Dippy was rehomed to groom Briony as a youngster, which is often the most difficult age to rehome a horse at. Briony continued Dippy's education until he was ready to be backed and, thanks to Briony's hard work, expertise and dedication, the pair began their winning partnership.
Dippy's amenable nature under Briony's guidance enabled him to go from strength to strength as a competition horse. In 2016 he earned a place at the Riding Club World Championships and the fearless duo have also appeared in the ring at The Land Rover Burghley Horse Trials to tell the public about the variety and scope of horses available to rehome from World Horse Welfare.
Hat designer to the stars David Shilling immortalised Dippy in 2016, when he became part of the charity's inimitable Invisible Horse Trail at Badminton Horse Trials. The sculpture was later auctioned off, helping to raise over £100,000 to enable us to continue our work helping horses around the world.
Dippy has since been rehomed to ambitious young rider Stella Burbidge and together they are enjoying competing at show-jumping as well as moving (quite rapidly!) up the levels eventing.
"I feel very lucky to be part of Dippy's life; he is very loved and has settled in well."

Stella, Dippy's rehomer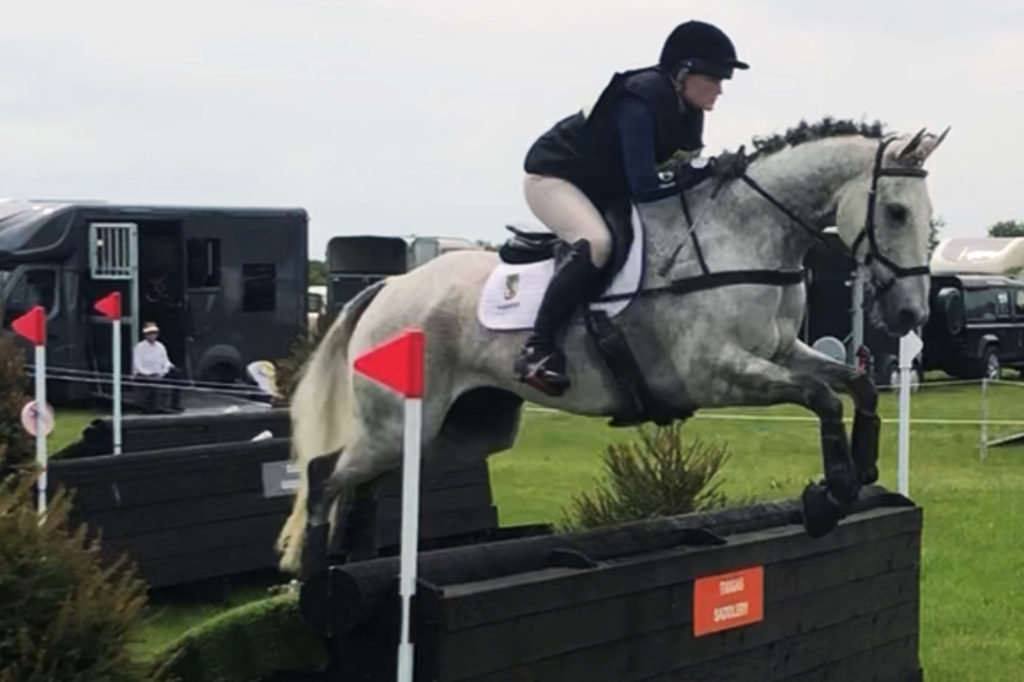 Inspired by Dippy's story? Check out our horses and ponies ready to find new homes here.