Youngster
Aberdeenshire
Mare
3 years old
12.1hh
Potential home found
Meet Groot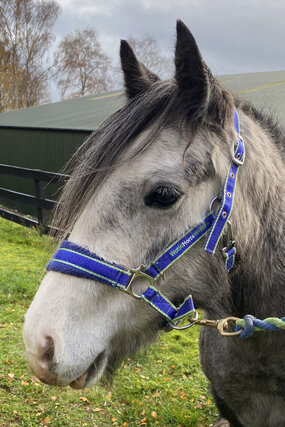 Potential home found
Groot is a cute little cob that is ready to find a new home where she will see lots of new things. She came in as part of a welfare group and has come on brilliantly with her handling since arriving with us. Groot is an inquisitive youngster and is such a beautiful colour, so she really stands out from the crowd. She is a sweet natured youngster and is great to catch, lead and groom. As well as enjoying coming in for a groom Groot love's going for walks around the farm and meeting the visitors. Groot would suit a home where she will get handled regularly to continue with her education. Due to her age, she will need an experienced person to take her on loan as she can still have baby moments and can become bolshy at times if she thinks she can push the boundaries. Groot is generally good to handle and gets along well with her field mates. She will need to have her weight monitored but does not currently need to have her grazing overly restricted as she is still growing. Groot may have the potential to be backed to ride or drive in the future but will need to be assessed by a vet when she reaches four years old to determine if she can begin work. If she is backed to ride, she would be suitable for a small child as she is not estimated to reach much more than 12.2hh. Until then she would really benefit from going out and seeing the world a bit more. Groot is happy to live out all year round and will mix with mares or geldings. If you think you can offer Groot a new home, please apply online.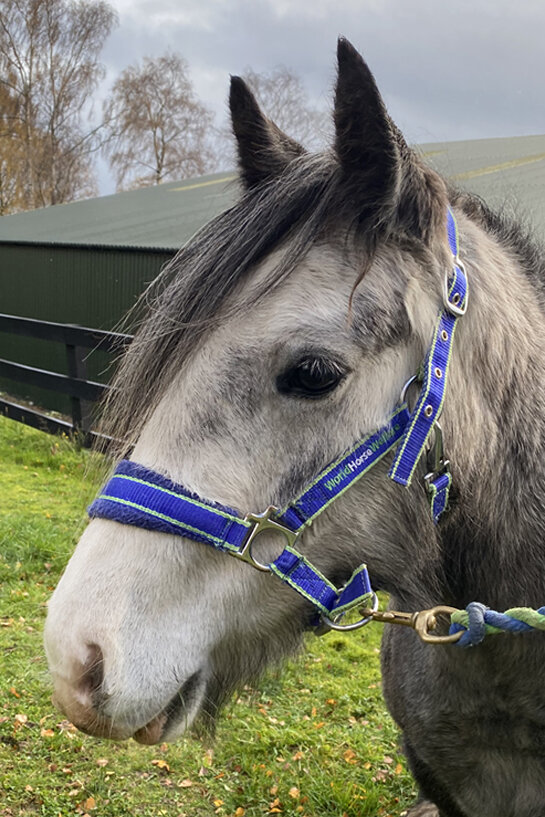 Important stuff
Groot could be worked in the future.
History
Groot came into World Horse Welfare care as part of a welfare case in January 2020 along with eight other horses.
More about Groot
| | |
| --- | --- |
| Breed | Cob |
| Colour | Grey Roan |
| Type | Pony |
| Stabling/Shelter | Can live out all year with shelter |
| Turnout | Will mix with mares & geldings |
| To catch in the field | Good |
| Hay/Feed | Hay during the winter |
| Feet | Unshod, good to trim |
| Rugs | Doesn't need a rug |
| Behavioural considerations | Groot is a friendly wee filly and is quite curious about life. She adores attention and is very well behaved for her age. |
| Health considerations | None |
| Bedding | Straw or shavings |
| Rehoming fee(£) | 50 |
Groot is at Belwade Farm, Aberdeenshire
Belwade Farm is located in the breathtaking countryside of Royal Deeside, Aberdeenshire, Scotland, just off the A93 close to Kincardine O'Neil, AB34 5BJ.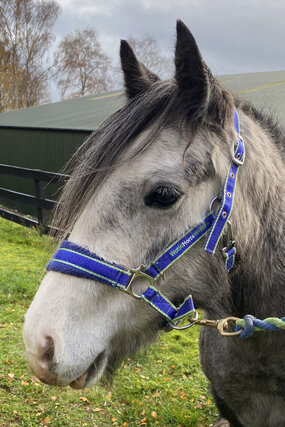 Why rehome from World Horse Welfare
More horses from Belwade Farm