Youngster
Lancashire
Mare
9 Mths old
10.2hh
Potential home found
Meet Maureen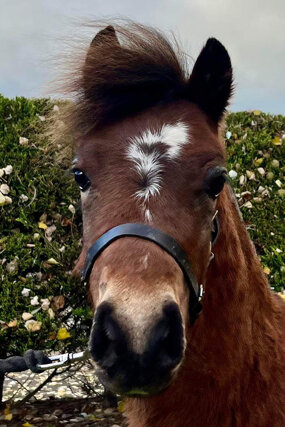 Potential home found
Maureen is ready to find a home as a youngster for handling. She is a very friendly, inquisitive little filly, but does have a bit of a cheeky side to her. She would benefit from a home with an experienced rehomer where she will be handled regularly. She gets on very well with others, and is currently living out unrugged with shelter. She is good to catch, handle, groom and for the vet and farrier. Maureen has the potential to do some work, ridden/driven, when she is old enough (4 years old). We estimate that she will make around 12HH. If you can offer Maureen a home, please apply online.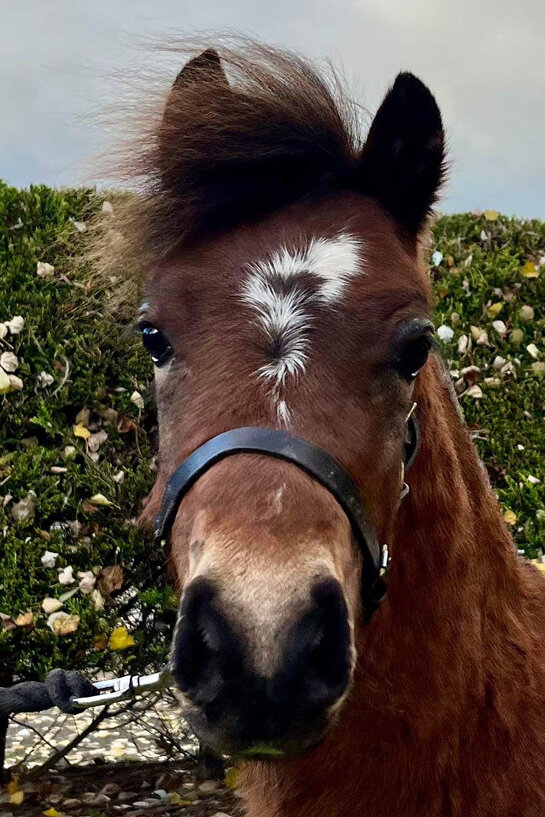 Important stuff
Maureen could be worked in the future.
History
Maureen was born at Penny farm earlier this year. Her mum came into us as part of a group when their owner sadly passed away, leaving no one to care for them.
More about Maureen
| | |
| --- | --- |
| Breed | Welsh Section A |
| Colour | Bay |
| Type | Pony |
| Stabling/Shelter | Can live out all year with shelter |
| Turnout | Will mix with mares & geldings |
| To catch in the field | Excellent |
| Hay/Feed | Hay during the winter |
| Feet | Unshod, good to trim |
| Rugs | Doesn't need a rug |
| Behavioural considerations | Maureen is a bold, inquisitive little filly. |
| Health considerations | None |
| Bedding | Straw or shavings |
| Rehoming fee(£) | 50 |
Maureen is at Penny Farm, Lancashire
The entrance to Penny Farm is situated on the A583, Preston New Road, near Peel Corner, Blackpool, FY4 5JS. Follow the brown tourist signs from the M55.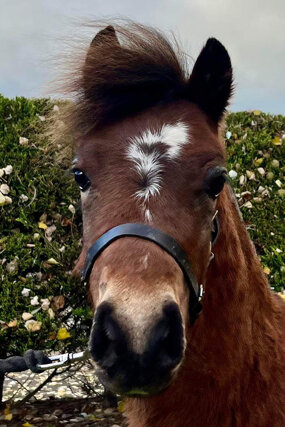 Why rehome from World Horse Welfare