Thoroughbred gelding Nelson's Bay has been completely transformed since coming into our care in January 2020. He arrived extremely underweight and covered in rain scald (a bacterial infection of the skin over the back and/or flanks which leads to the formation of scabs, often with tufts of hair attached to them).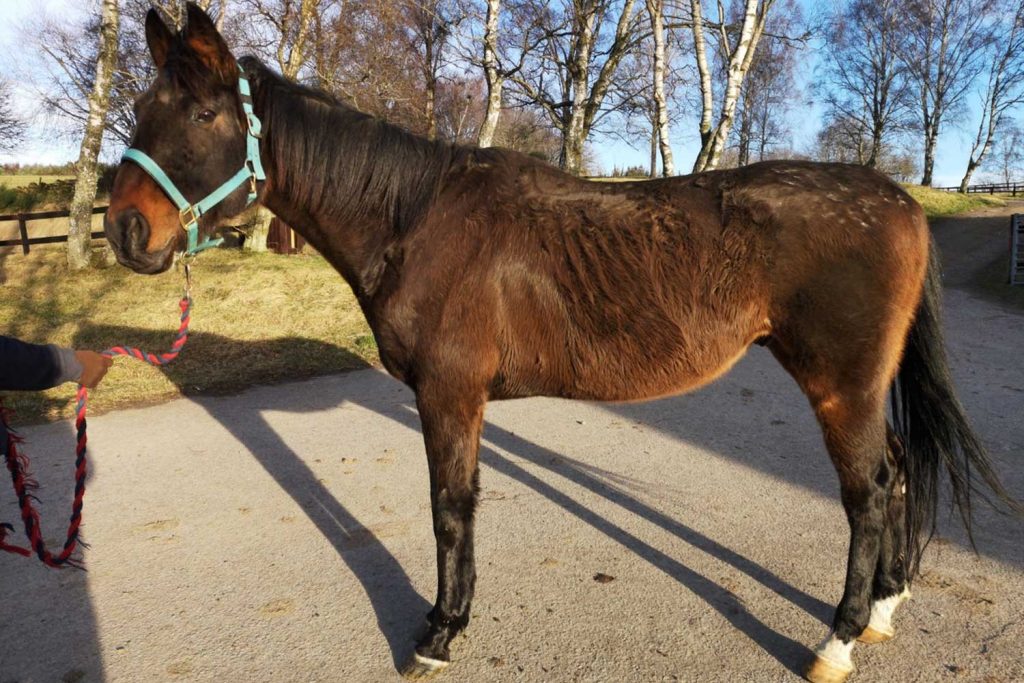 Despite his very poor condition on arrival, with expert care and a lot of TLC from the team at Belwade Farm Rescue and Rehoming Centre, Nelson's lovely personality soon began to shine through. As well as loving a fuss and attention from his groom, Nelson's wonderful nature means he gets on very well with all his fieldmates and he proved to be especially good at looking after youngsters.
Nelson didn't cope with work and was diagnosed with kissing spines but is comfortable and very happy as a companion. Despite his breeding Nelson is a very laid-back character and never goes anywhere particularly fast, so he's a great calming influence for his friends.
Nelson's groom Kelly says:
"Nelson was my favourite when he was here as he really is the most chilled out ex-racehorse in the world and is such a character – I loved working with him! It's always a bit bittersweet when one of your favourites is rehomed – I was so happy when he found a home but also sad that I couldn't spend more time with him. It's wonderful seeing updates of him so settled in his new family as he really does deserve a lovely home."
When he went on the rehoming scheme, Nelson caught the eye of Meg Morrison and she thought he would make the perfect pal for her horse Frankie. Meg applied for Nelson and after a successful virtual homecheck, Nelson left Belwade for his new home at the beginning of February 2021.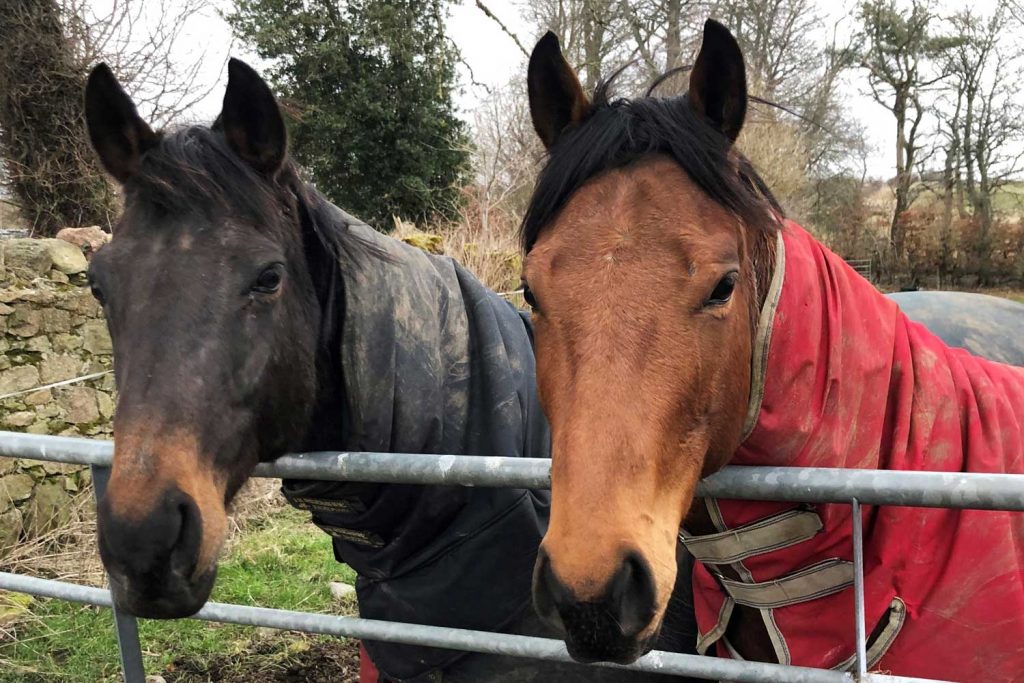 Meg says:
"I was so excited for Nelson to arrive and become part of the family, I knew from speaking to the knowledgeable staff at Belwade he would be a perfect fit for us. Since coming he has been the perfect companion for my young TB Frankie, he comes in every night to a cosy stable and has never once put a foot wrong. He is a dream to work with and is such a good example of the fantastic work done by World Horse Welfare. Nelson has certainly found his forever home."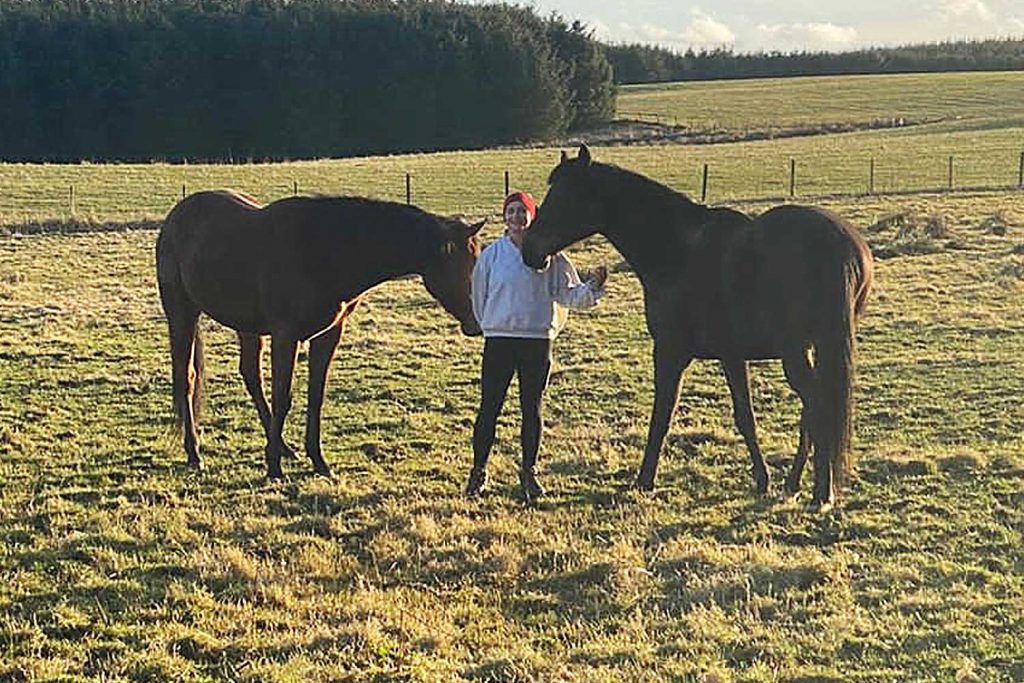 Nelson may have fallen upon hard times before coming into our care but it's safe to say he's been transformed since then and is now a very happy, much-loved boy with his future safe and secure.
If you could offer one of our lovely companion horses and ponies like Nelson a home, just check out our rehoming site now.