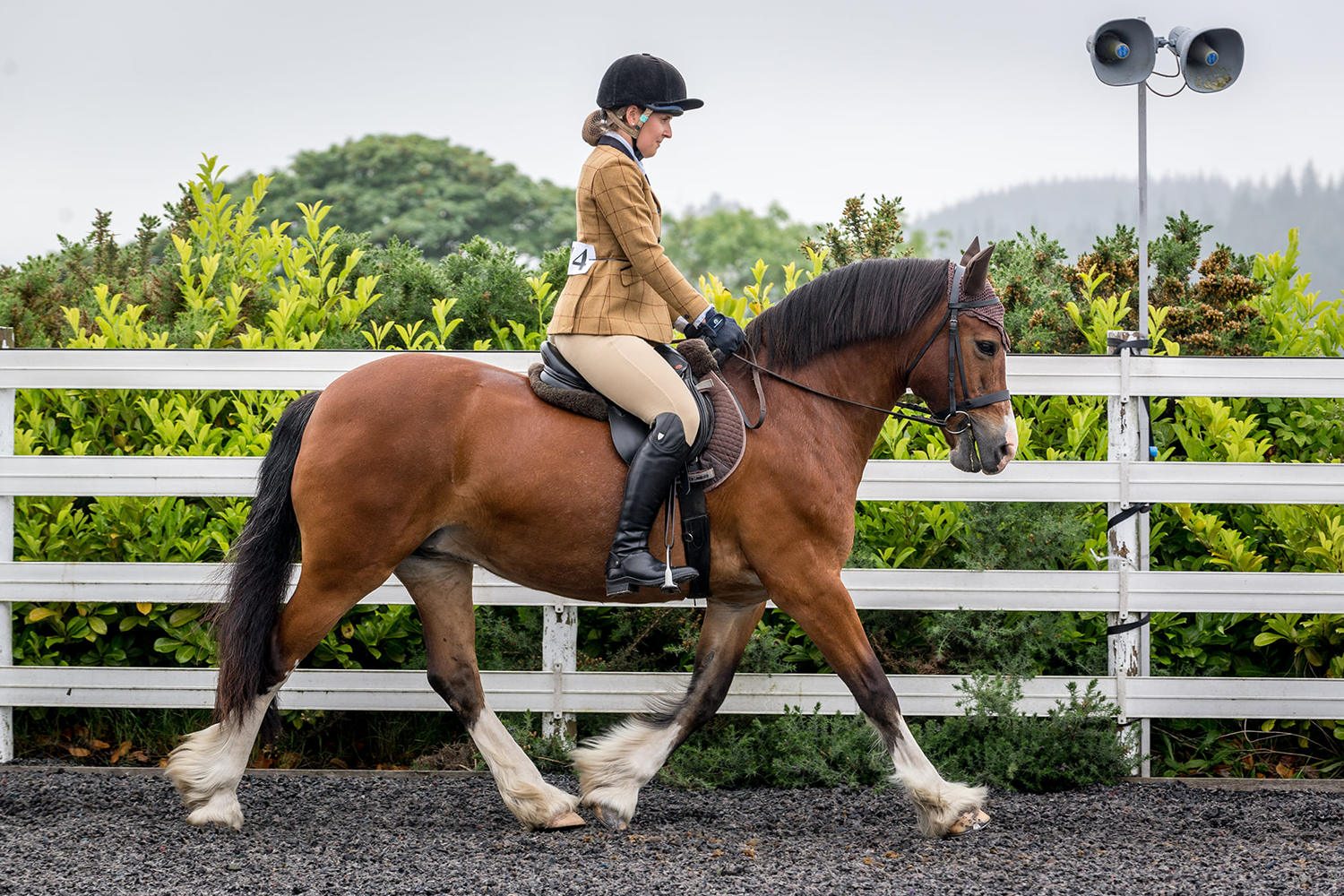 These shows are intended to encourage horses and riders in a relaxed and informal atmosphere.
This is a fundraising event and all profits will go towards the work of World Horse Welfare helping horses in need here in the UK and around the world.
Entries are £8.00 per class with rosettes to 6th place unless otherwise stated.
Classes
Class 1: In-hand Coloured incl. spotted
Class 2: In-hand Traditional Cob
Class 3: In-hand Mountain and Moorland (Small breed)
Class 4: In-hand Mountain and Moorland (Large breed)
Class 5: In-hand Foreign Breeds
Class 6: In-hand Rescue Horse or Pony
Class 7: In-hand Youngstock (3yo and under)
Class 8: In-hand Veteran (16yo and over)
Class 9: In-hand ROR
Class 10: Ridden Lead-rein pony
Class 11: Ridden Riding Club Horse
Class 12: Ridden Pony Club Pony
Class 13: Ridden Coloured incl. spotted
Class 14: Ridden Traditional Cob
Class 15: Ridden Mountain and Moorland (Small Breeds)
Class 16: Ridden Mountain and Moorland (Large Breeds)
Class 17: Ridden Foreign Breeds
Class 18: Ridden Sports Horse
Class 19: Ridden Veteran (16yo and over)
Class 20: Ridden ROR
Class 21: Ridden Handy Pony
Class 22: Ridden Best Turned Out
Class 23: Ridden Fancy Dress
Rules and conditions of entry
Please read – your entry denotes your agreement.
All entries to be made online – no entries will be taken on the day.
Anyone under 18 must be accompanied by an adult.
A rider can enter more than one horse or pony at each show.
All entries must have a current vaccination record in the last 12 months. 
Passports to be presented for inspection if requested.
Stallions by prior arrangement only and must always be handled/ridden by a competent adult while on the showground.
World Horse Welfare reserves the right to decline any entry, combine, divide, or cancel any class, dependant on entry numbers.
World Horse Welfare will not be held responsible for any complaint regarding horses or ponies entered in the wrong classes but will act as a mediator provided the complainer has proof on the day of the show.
Any complaints must be made in writing within 20 minutes of the incident to the show organisers and accompanied by a deposit of £30, deposit will be returned if the complaint is upheld.
Show day reminders
A hard hat to current British Standard EN 1384 or PAS 015, with a correctly fitted chin strap, must be worn at all times whilst mounted, and is advised at all other times whilst handling horses.
All dogs must be kept on a lead and under control at all times. All mess must be collected and taken away.
Please use the equipment provided if you muck out trailers or horseboxes on World Horse Welfare premises.
Please take all litter away with you, or deposit in a litter bin.
No lunging is allowed.
Parking, warm up and classes will be on grass.
World Horse Welfare accepts no responsibility for any loss, injury or damage to any person, or their property or animal, whilst on World Horse Welfare premises.
Instructions given by World Horse Welfare staff and volunteers must be adhered to at all times.
Any person or animal acting in a dangerous manner may be asked to leave the premises. Excessive use of whips or spurs, foul language, cruelty or abuse will not be tolerated and will result in the offender being eliminated and asked to leave the premises.
Parents/guardians of anyone under the age of 18 should specify if they do not wish their child/children to be photographed.
All competitors should provide proof of entry when collecting their number on the day of the show.
Competitors are required to show courtesy towards others when warming up. If riding on the opposite rein to one another competitors should pass left shoulder to left shoulder.
If entering more than one class please note you may have to decide which class to enter if classes are clashing, classes may be held at the judge's discretion but for no more than 5 minutes.
All first prize winners are invited to compete for their section championship with second places on standby at the discretion of the judge.
Refund policy
If you cannot attend the show (even if this is due to circumstances beyond your control) a refund or exchange cannot be guaranteed. Please contact us to see if you are entitled to a refund or exchange by emailing bfevents@worldhorsewelfare.org.
Location
Belwade Farm, Aboyne, Aberdeenshire, AB34 5BJ