Graham's life has been completely transformed since coming into our care, highlighting just how much rescue ponies have to offer.
Palomino gelding Graham came into our care in 2017 along with three other horses after being found kept in a filthy stable, underweight and in poor condition. Thanks to the dedication of our Penny Farm Rescue and Rehoming Centre, Graham, a Welsh cross standing at 11.2hh, flourished and was soon unrecognisable from the scraggly forlorn colt he was on arrival.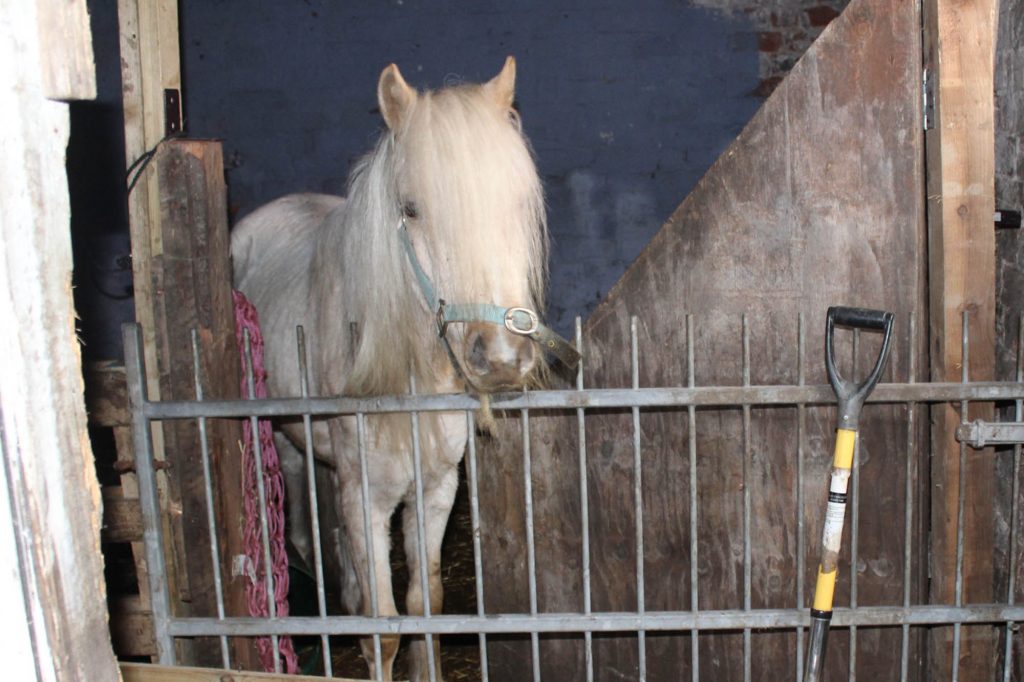 Once Graham reached four years old, the team began his education in earnest and his potential as a future driving pony quickly shone through. Once he was ready, the team got him put to a carriage and he took to it like a duck to water.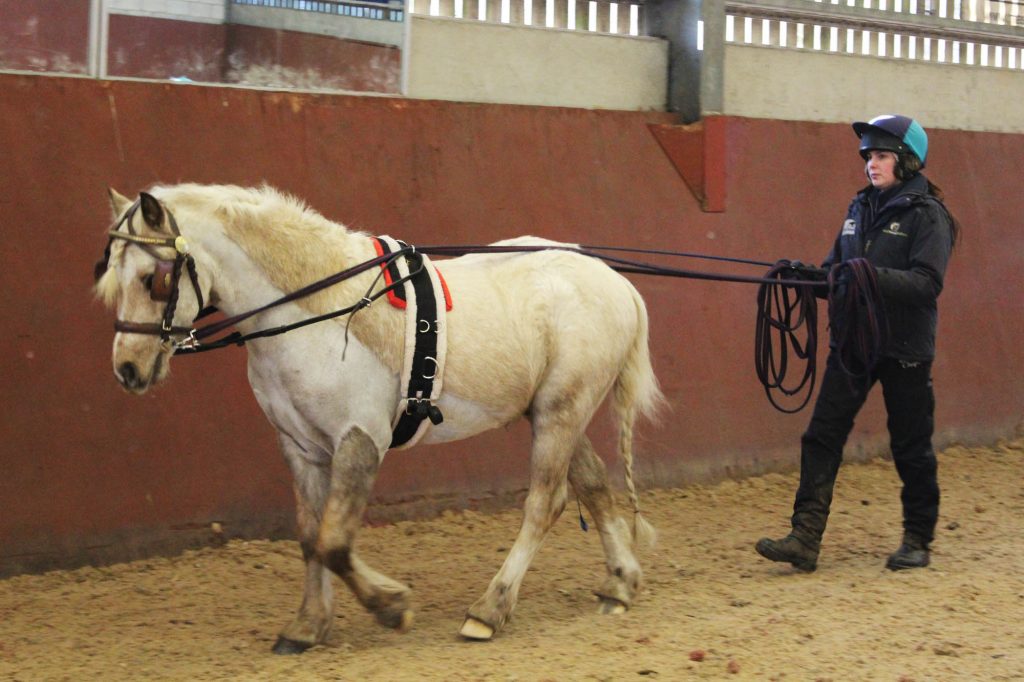 Graham had only been driven twice when rehomers Nichola and Amelia Waddicor met him, but they could see his potential straight away. Nichola and Amelia, who compete as Team Khoja along with backstepper Morag, were extremely experienced with driving ponies and it was clear very quickly that they were a great match with Graham.
Nichola explains that Amelia, her daughter, was looking for another driving pony and Graham caught their eye:
"For some reason Graham just took our fancy, so we applied for him online and then had a call from the team to have a chat about him. We traipsed up to Penny Farm in the middle of January – it was freezing! – to see him and Amelia just fell in love with him."
Following a successful home check Graham, then aged four, joined Team Khoja along with Caspian gelding Khoja and Dartmoor hill pony Cosmo. Nichola and Amelia had initially planned that Graham would partner up with Amelia's star pony Khoja, but the ponies' paces proved too different for that partnership to work. However, Amelia then realised that Graham worked really well alongside Nichola's pony Cosmo – at which point Nichola ended up handing over her pony and the dynamic duo was born!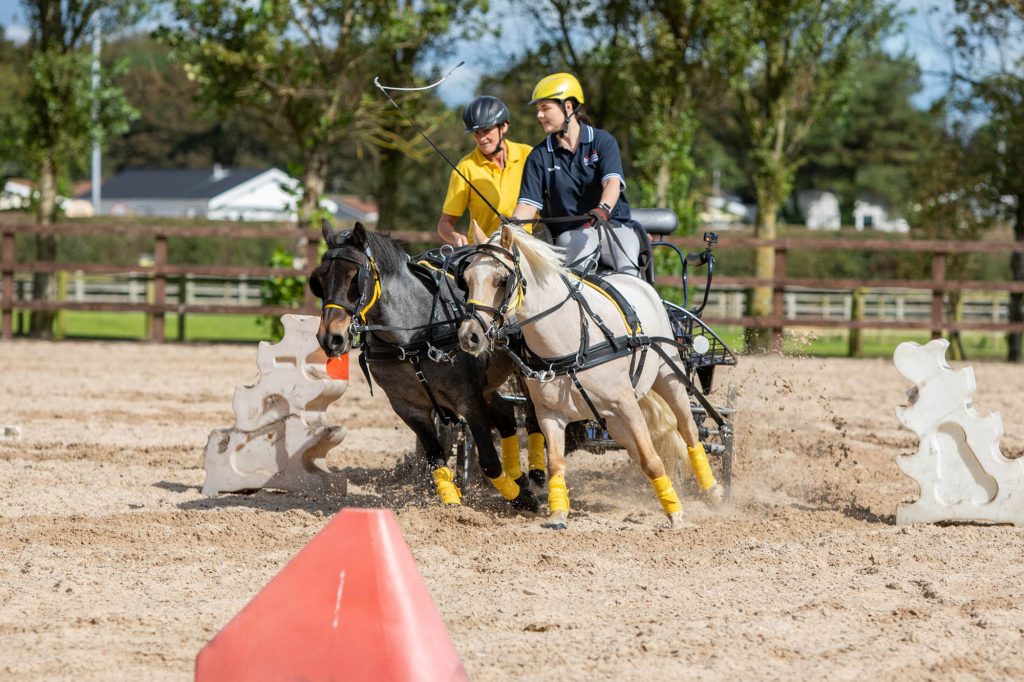 "Graham's absolutely full of it – he's so inquisitive and bold, which is always good for driving. He's always into the wheelbarrows, the poop scoop, the rugs…everything! He's so lovable, he's adorable, he really is. He's so up for it and so willing, and that's what you want in a driving pony. They've got to want to do it and he absolutely loves it; his ears are always forward looking for the next thing and we've got high hopes for him."

Nichola Waddicor, Graham's rehomer
Graham was allowed to grow into his role, following the lead of his experienced team-mate Cosmo, and the partnership went from strength to strength. Competing in the distinctive yellow colours of Team Khoja, Graham, now aged five, is thriving as a competitive driving pony and the team have high hopes for his future career.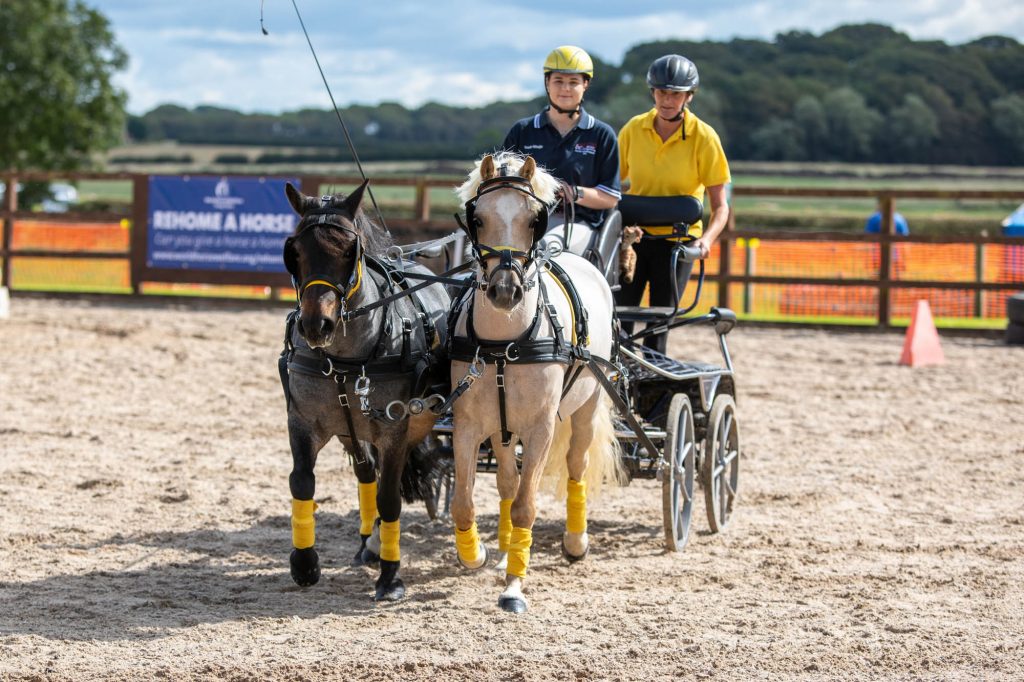 Nichola continues:
"Driving is so inclusive, anyone can do it. It doesn't matter how old or how young you are; it's a family atmosphere out there. It's not an individual sport – you can't do it on your own – but you can have any pony at all and it is just the most inclusive and fun sport, it really is.

"If anyone is looking for a riding pony or a driving pony, I can 100% recommend that they should really try World Horse Welfare. I cannot fault this place – they were obviously totally open and you know if it doesn't work out the pony can come back and will find a good home. The horses and ponies come with a full MOT and you couldn't ask for more."
Graham's story shows just what rescue ponies can go on to achieve, despite a sorry start in life. If you're feeling inspired to rehome by Graham's success, check out all our horses and ponies who are ready to find new homes now.