Ophir, now known as Tank to his friends, came into our care at just under two years old as a welfare concern in November 2018. When he arrived at Glenda Spooner Farm Rescue and Rehoming Centre Tank, a native-type gelding, was unhandled, underweight and very nervous.
Tank's groom Emily spent lots of time building up his trust and gradually he began to gain confidence. He learnt his basic handling skills and Emily showed him a little of what life is about, taking him exploring around the farm.
By the time he was ready for rehoming in September 2019 Tank had been transformed into a confident young pony but was looking for a calm handler who could continue his education on the ground. He caught Joanne's eye when she was looking for a pal for her two geldings and joined their family in October as a companion with potential.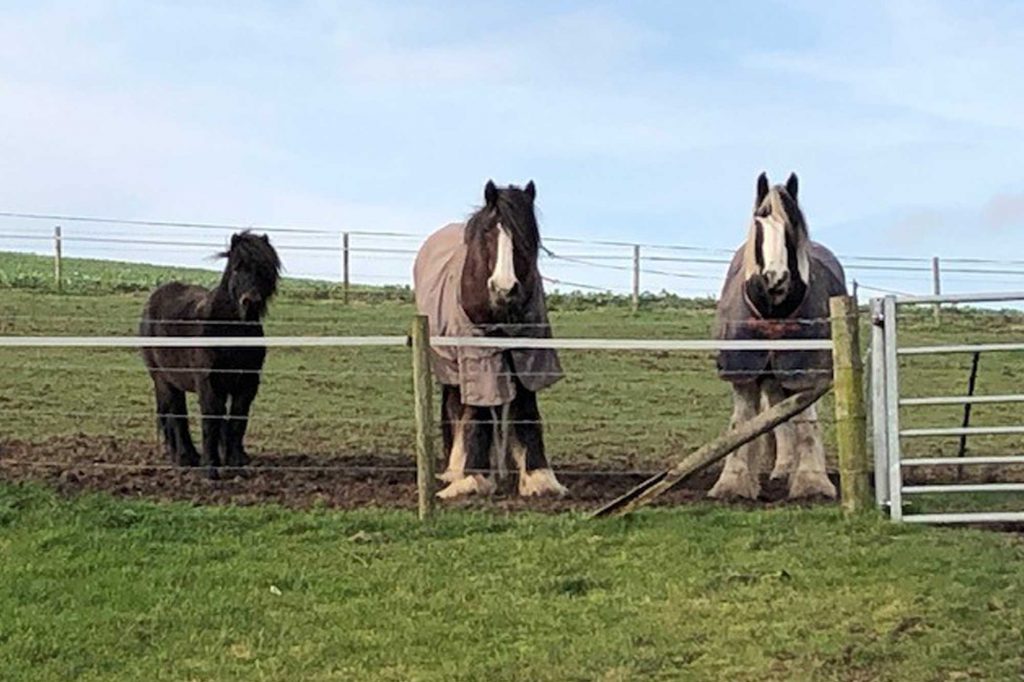 When Tank was introduced to Tosh and Theo, Joanne's two larger horses, his small size didn't put him off bossing them around – especially if there was a treat to be had! Joanne rapidly discovered that he liked to "help" with the wheelbarrow when she was poo picking as well, not least once he worked out that standing between the handles of the wheelbarrow guaranteed him a fuss every time the wheelbarrow needed to be moved.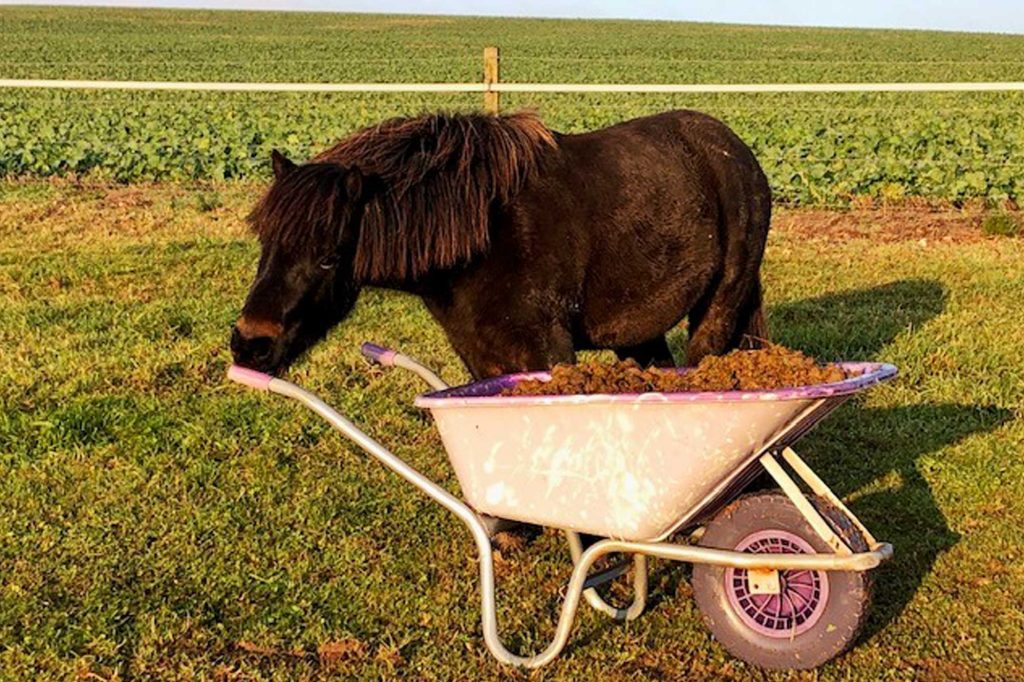 Once he'd had time to settle in completely, Joanne started to take Tank out for walks to help manage his weight and then began to take him out on hacks, riding one of her other horses and leading him. In time this progressed to long-reining Tank himself and he proved to be very brave, taking to it like a duck to water. With his inquisitive nature, Joanne discovered that he loves going out and about – and particularly being admired by the locals, although this has to be at a distance since the advent of coronavirus, much to his disgust!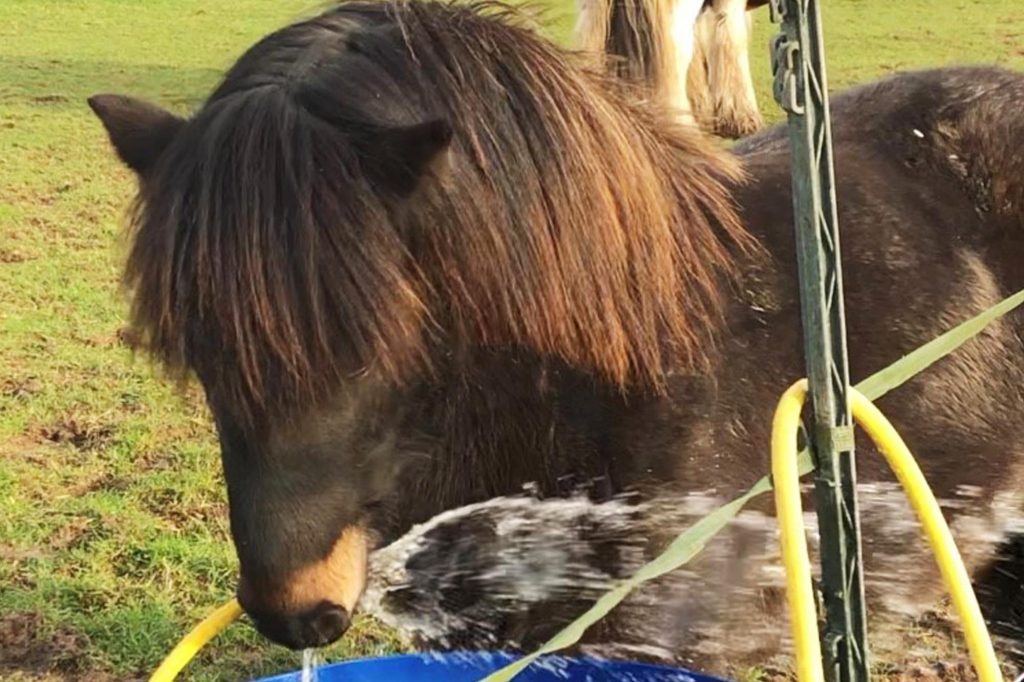 Tank has continued to make great progress with his education and has recently graduated to wearing a proper harness and pulling a tyre behind him, in preparation for being put to a lightweight single seater carriage when he's mature enough to begin his driving career in earnest.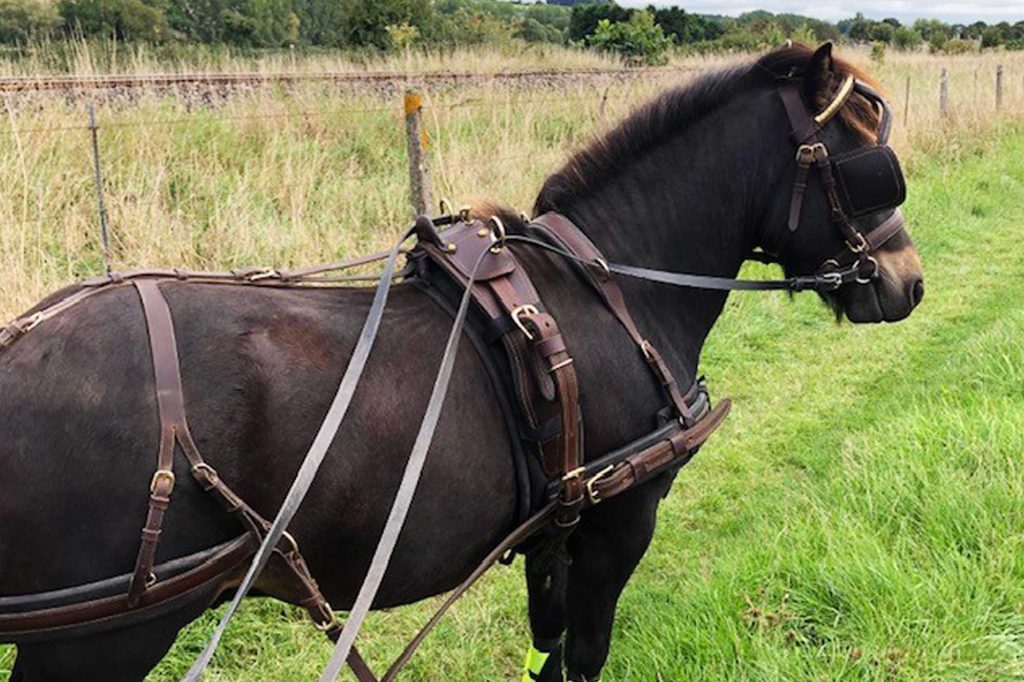 "I've been working hard with Tank and he is progressing well – I couldn't be more proud of him. He's so different now from when he first arrived – he's a little superstar and so brave. He does still get nervous at times but I'm so pleased with how he's growing in confidence all the time. He loves cuddles and has worked out that if he stands between the handles of the wheelbarrow I have to interact with him every time I want to move the wheelbarrow, and I can't just walk away. It means poo picking takes forever because I can't resist a cuddle!! He's a fab little pony, very much part of the family and very much loved."

Joanne, Tank's rehomer
For a pony who arrived unhandled and extremely nervous, Tank has come a very long way in less than two years – a real testament to the patient dedication of first his groom Emily and then rehomer Joanne. We're very much looking forward to seeing where Joanne and Tank's adventures take them next!
Inspired to rehome by Tank's story? Check out our horses and ponies who are looking for new homes right now.