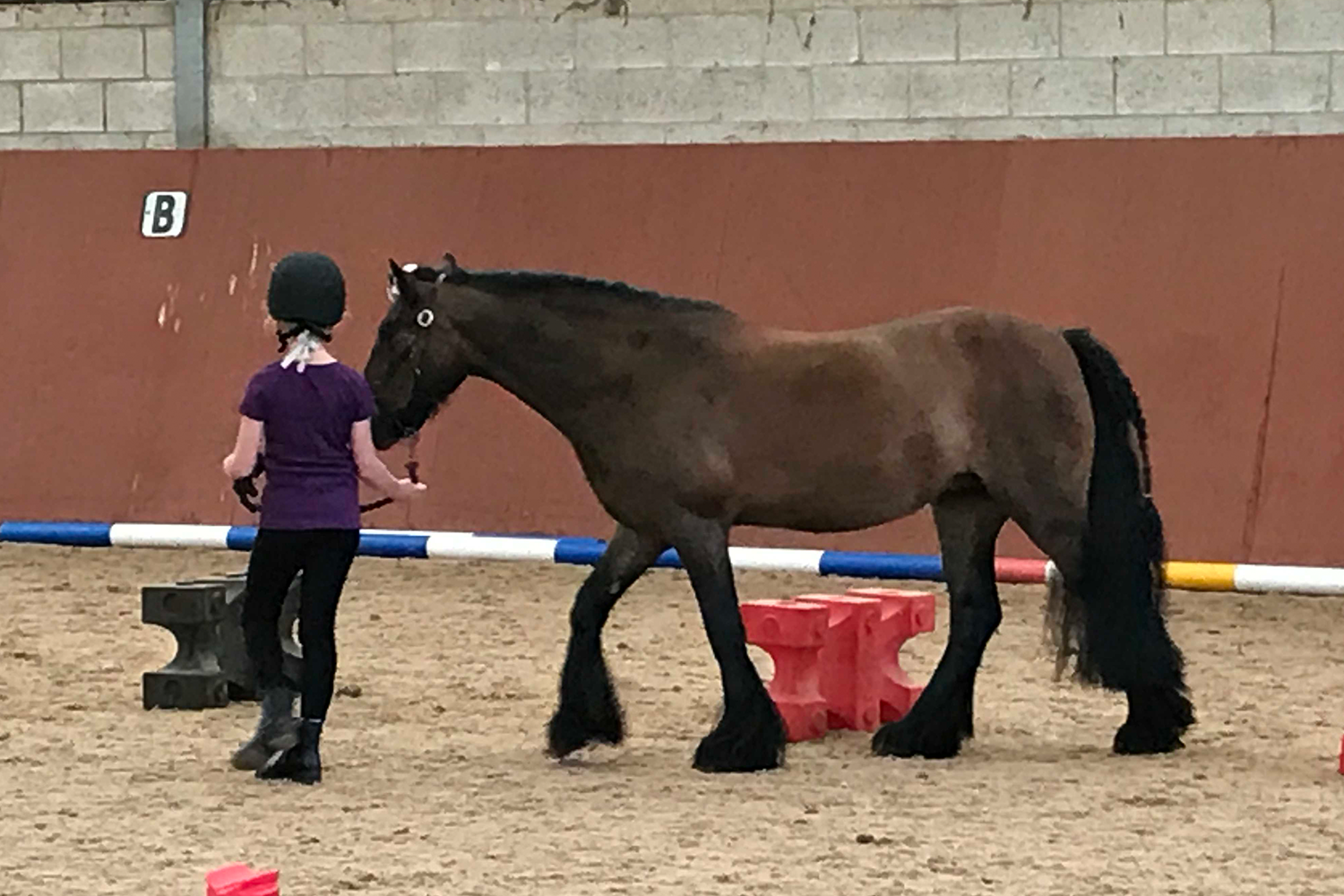 Learn basic horse care from our Centre Manager, Adam Cummins, and our experienced team at Penny Farm Rescue and Rehoming Centre on Saturday 14th January 2023.
The course will include mucking out, handling and behaviour, common ailments, grooming, tacking up and rugging.
Please wear appropriate clothing and footwear for the yard and bring a riding hat which will be required for one section of the course. If you do not have a hat we will offer an alternative for that section.
This is an ideal opportunity for parents and children thinking of getting their first pony or who have recently purchased a pony and want to develop their knowledge of basic horse care. There will be lots of chance to ask questions and get hands on experience learning from our team.
Ticket price includes lunch.
How do I book an event?
You can now book tour tickets quickly and easily via our event ticket form. You can only make one booking per transaction, so if you're planning to attend multiple events please book each date separately.
To book your tickets you'll just need to select the event date and the number of adult and child tickets required. You'll receive an email confirming the details of your event booking – please keep this safe! You'll need to either print it out or have it to hand on your phone when you visit to confirm proof of your booking.
Please note that you can only book a set number of tickets via our website, so if you're looking to arrange a larger group booking, such as a school trip, please get in touch with us by emailing pfevents@worldhorsewelfare.org and we'll be very happy to help.
What can I expect during my visit?
We will be following government guidance in relation to COVID-19 to ensure that our visitor centres are safe. This may mean short notice changes to the way in which we operate.
We politely request that you DO NOT visit if you are displaying any of the symptoms associated with Covid-19, including a high temperature, a new, continuous cough or a loss or change to your sense of smell or taste.
Hand sanitiser stations will be available across the site, and we ask that you respect any additional instructions given by our staff and volunteers during your visit.
What if I need to change or cancel my booking?
Tickets are non-refundable once purchased. If you cannot attend on the date for which they were purchased (even if this is due to circumstances beyond your control) a refund or exchange cannot be guaranteed. Please contact us to see if you are entitled to a refund or exchange by emailing pfevents@worldhorsewelfare.org.
Location
Penny Farm, Lancashire, FY4 5JS